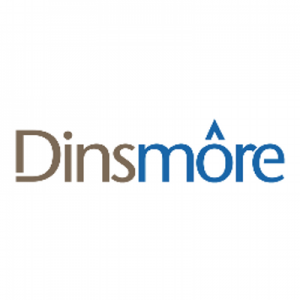 DINSMORE & SHOHL LLP, a prominent national law firm with over 640 attorneys in 23 cities, has two immediate opportunities available for Intellectual Property Associates in the Detroit office.
The first opportunity requires a mechanical engineering background and a minimum of 3 years of experience drafting patent applications and licensing agreements. Courtroom and trademark experience is preferred.
The second opportunity requires a minimum of 3 years of experience and a material science, chemical engineering, or chemistry background. An advance degree in these disciplines and/or industry experience is preferred but not required.
Qualified candidates should have prosecution experience for both opportunities and can look forward to a practice that will include extensive involvement in risk assessment analyses and opinion work, in addition to a baseline docket of patent preparation and prosecution.
A license to practice in Michigan is preferred. Out of state candidates who are either willing to sit for the Michigan bar exam or eligible for admission in Michigan will be considered. All candidates should have a strong academic background, and possess excellent research, writing, analytical, and communication skills.
Dinsmore's IP Department includes a group of 80+ intellectual property attorneys in Cincinnati, Cleveland, Columbus, Dayton, Ann Arbor, Detroit, Chicago, Charleston, Denver, Lexington, Louisville, Pittsburgh, San Diego, and Washington, D.C.
Contact
Please apply in confidence by submitting your cover letter, resume, and law school and undergraduate transcripts to Jennifer Stark, Director of Recruiting and Legal Personnel, Dinsmore & Shohl LLP, 255 East Fifth Street, Suite 1900, Cincinnati, Ohio 45202, or to dinsmore.legalrecruiting@dinsmore.com.
Additional Info
Employer Type: Law Firm
Job Location: Detroit, Michigan