Arkema Inc.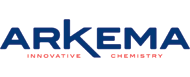 is seeking an Assistant General Counsel (Intellectual Property) to provide advice and counsel to assigned Business Unit(s) Senior Management respecting patents, trademarks, copyrights and trade secrets. The incumbent is a member of the Intellectual Property Law Department Team, consisting of 4 Attorneys, 2 Paralegals, and 2 Administrative Assistants. This person will be based at Arkema's Corporate Offices and R&D Center in King of Prussia, PA
Specific Job Activities Include (but are not limited to):
Ensure that the results of the company's R&D investment are properly protected globally; participate in the stage-gating of projects; identify patent issues and recommend productive areas for research. Ensure that patent applications are properly prepared, filed and prosecuted, so as to obtain valid and enforceable patents.
Provide general and specific advice to management concerning the development, acquisition, utilization and enforcement of global patent portfolios and define strategies to optimize their value to the company.
Protect the company's capital investment in new plants and in equipment for new products and processes by evaluating new products and processes for potential infringement of patents owned by others and defining specific steps to be taken when there is a risk of infringement.
Protect the company's competitive position in the global marketplace by evaluating products, processes and trademarks belonging to others for potential infringement of the company's patents and trademarks; recommend appropriate action and, with management, develop strategies to implement the recommendations.
With the management of the relevant businesses, define objectives and assist in negotiation and drafting of agreements relating to patents, trademarks, trade secrets, joint development and other programs.
Ensure the accurate and timely administration of the global patent portfolios.
Review and draft Confidential Disclosure Agreements.
Knowledge, Skills and Abilities Required:
J.D. required, plus a minimum of 10 years of experience in Chemical Patent Practice.
Bachelor's degree in Organic Chemistry or Polymer Chemistry; Master's degree preferred.
Membership in a State Bar and the American Bar Association is required.
Registration to practice before the U.S. Patent and Trademark Office.
Detail-oriented and strong organizational skills.
Strong communication skills, including, writing and oral presentation skills.
Demonstrated ability to establish and maintain strong interpersonal relationships.
Ability to work as a member of a team, as well as an ability to lead teams (this role will require both competencies).
Contact
To apply, please visit this link: https://career5.successfactors.eu/sfcareer/jobreqcareer?jobId=30098&company=ARKEMA&username=.
Additional Info
Employer Type: Large Corporation
Job Location: King of Prussia, Pennsylvania