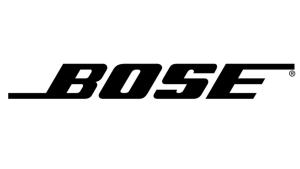 Bose Corporation is looking to hire an intellectual property attorney to serve as a principal advisor for one or our key product divisions.
At Bose, we've spent more than 50 years finding new ways to bring quality audio products to people—in their homes, in automobiles, in airplanes, and just about anywhere else that there is a possibility to enjoy music. Our legendary Wave® music system, SoundLink® Mini Bluetooth speaker, or QuietComfort® acoustic noise cancelling headphones may ring a bell with you. Bose relies on exceptional people to create and deliver those products to our customers.
Bose is about better sound, but better sound is just the beginning. We're about inventing innovative technologies that truly benefit people, and creating a culture where innovation and teamwork are highly valued. Working at Bose, you're encouraged to question conventional thinking in the relentless quest to create products and experiences that change people's lives. Our culture is as distinctive as our products. Join a company that operates globally, with a culture that embraces new ideas.
Requirements
Responsibilities for this position include:
Counseling the business and engineering leadership on IP strategy and risks.
Managing the patent portfolio for the business division
Managing patent litigation and pre-litigation work originating of the business unit and support litigation activity arises in other business unit.
Conducting infringement assessment of competitor systems.
Provide IP support in transactional matters for the business.
Identifying inventions originating in the business.
Running the business's patent committee meetings.
Completing freedom to practice studies for the business.
Managing the business's patent marking program.
Skills
In addition to these responsibilities, the IP attorney will supervise outside prosecution counsel and independently prepare and prosecute some US cases.
The attorney will split his or her time between Bose offices in Stow, Massachusetts and Framingham, Massachusetts.
Education Candidates must be a JD and registered to practice with the United State Patent and Trademark Office. Candidates must also have at least 4 years of experience as an intellectual property attorney. EE, ME, Computer Science/Computer Engineering, or Physics technical backgrounds are preferred.
attorney. EE, ME, Computer Science/Computer Engineering, or Physics technical backgrounds are preferred.
Contact
To apply, please email: staffing_operations@bose.com.
Additional Info
Employer Type: Large Corporation
Job Location: Framingham, Massachusetts