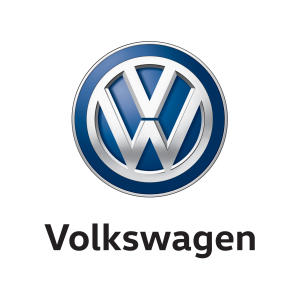 Volkswagen Group of America is seeking a Patent Attorney. Work on a wide range of intellectual property issues with the Assistant General Counsel, Intellectual Property & Litigation on the implementation of patent administration process at VWGoA, with a focus on the development of a portfolio for innovations originating from VW's Engineering Research Lab in Belmont, CA, and Engineering & Planning Center in Chattanooga, TN. The attorney will draft and prosecute patent portfolio applications relating to autonomous vehicle technology, mobile applications, connected cars and related future automotive technology. The attorney will work closely with engineers to help analyze the patentability of inventions, search for related inventions, prepare and help prosecute patent applications at the USPTO, aid in assessing infringement risks for new products and help guide the development of new products. The patent attorney will interact with the Patent Departments of AUDI AG, Porsche AG and Volkswagen AG for coordination of US activities to assist in implementing a VW Group-wide global patent strategy. The attorney will also review and assist in drafting non-disclosure, research, joint development, license and other agreements involving use, transfer and ownership of intellectual property.
Role Responsibilities
Draft patent applications and coordinate filings (as necessary with outside counsel) and interact with the patent departments for Volkswagen AG, AUDI AG and Porsche AG
Counsel engineers and other technical personnel regarding patentability, patent procedure, portfolio strategy and related issues and design and conduct on-site trainings for them
Help develop and implement strategy and procedures for patent management at VWGoA
Review projects for inventions or ideas for potential patent filings, including assist with prior art searches and preparation of invention disclosures
Conduct patentability and freedom-to-operate reviews
Review and assist in the drafting of nondisclosure, research, license, and other agreements involving the use, transfer, or ownership of intellectual property
Coordinate with financial and accounting departments in U.S. and Germany regarding billing and reimbursement issues, where applicable
Implement record-keeping and other appropriate administrative procedures to support patent strategy
Other patent-related support as directed by VWGoA OGC or by the patent departments of Volkswagen AG, AUDI AG or Porsche AG
Years of Experience
7-10 years of experience as a registered United States patent attorney, with an emphasis on current developments relating to electrical and telecommunications technologies deployed in passenger vehicles.
Education-Required
Juris doctor degree from an ABA-approved law school
Bachelor's degree in electrical engineering, or related field, with an excellent understanding of vehicle related technical subject matter
Registration Number to practice before the United States Patent & Trademark Office
Education-Desired
Post-graduate degree in electrical engineering
Technical expertise in electrical innovations deployed in vehicles
General Skills 
Highly detail-oriented, efficient with time and priority management and strong organizational skills
Excellent decision making, problem solving skills, technically proficient
Excellent verbal and written communication and presentation skills
Proficiency with Microsoft Office Products (Word, Excel and PowerPoint)
Innovative, self-starter and highly independent
Strong inter-personal skills, ability to collaborate in a team environment on engineering topics
Specialized Skills-Required
Admitted to practice before the California Bar
Registered to practice at the United States Patent & Trademark Office
7-10 years of industry or law firm experience
Technical ability commensurate with a Bachelor's degree in electrical engineering, or related field, with an excellent understanding of vehicle related technical subject matter
Significant experience in drafting patent applications and prosecuting such applications with PTO
Verbal and written communication skills
Strong problem solving skills and ability to think analytically and conceptually
Resource management
Specialized Skills-Desired
Influencing and negotiation skills
Experience with an automotive company, supporting patent prosecution functions.
Integration skills – ability to join people, processes or systems
Experience mining innovations in a research and development organization to build IP portfolio assets
Proficient understanding of patent issues outside the United States
Work Flexibility 
We are proud to be an EEO employer M/F/D/V. We maintain a drug-free workplace and perform pre-employment substance abuse testing.

Contact
To apply, please send a resume and cover letter to: Ellen.Catlett@vw.com.
Additional Info
Employer Type: Large Corporation