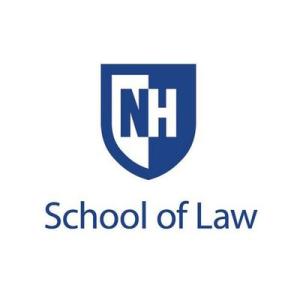 UNH School of Law is seeking a Director of the Patent Practice and Procedure Program, a full-time member of the law school faculty who oversees the most successful patent-practice-focused law school program in the country. The Director must be a strategic, innovative, and adaptive thinker who can successfully develop, update, and manage UNH's world-class curriculum in patent practice, and ensure that it is attentive to modern trends in the practice, for both residential and online students. Specifically, the Director teaches courses centering on patent practice and/or related IP topics; oversees adjunct professors teaching and serving as section leaders for patent-practice courses; works with practicing attorneys and alumni to determine current needs in patent law and practice, including in international markets; strategizes potential marketing and development initiatives related to the program; represents the law school in the patent-law community; and participates in faculty governance.
Minimum Qualifications
Have a J.D. or equivalent foreign law degree, with excellent academic performance;
Have at least five years of full-time patent practice experience in law firms, in house, and/or for the USPTO;
Have experience in patent prosecution along with one or more of patent litigation, post-grant proceedings before the USPTO, licensing, and portfolio management and development
Have effective teaching skills, a commitment to excellence in teaching, and a demonstrated ability to work collaboratively with diverse communities;
Have ongoing connections and networks in the patent-law community to keep current on trends and best practices in patent practice; and
Be familiar with innovation in legal education, including in seeking opportunities for the law school to pursue new academic programs and extend its brand to prospective students and donors.
Preferred Qualifications
Having experience with residential and/or online teaching (preference will be given to candidates who demonstrate an interest in, and willingness to, teach in both environments);
Being licensed to practice law before the USPTO;
Having training and significant experience in a scientific, engineering, or technical field; and
Having an interest in producing and/or engaging with legal scholarship.
The University System of New Hampshire is an Equal Opportunity/Equal Access/Affirmative Action employer. The University System is committed to creating an environment that values and supports diversity and inclusiveness across our campus communities and encourages applications from qualified individuals who will help us achieve this mission. The University System prohibits discrimination on the basis of race, color, religion, sex, age, national origin, sexual orientation, gender identity or expression, disability, veteran status, or marital status. Application by members of all underrepresented groups is encouraged. Hiring is contingent upon eligibility to work in the U.S.
Contact
For more information and to apply, please use this link: https://jobs.usnh.edu/postings/30562.
Additional Info
Employer Type: Education
Job Location: Concord, New Hampshire