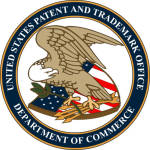 At the U. S. Patent and Trademark Office (USPTO), we have a rich legacy of identifying the pioneering work of America's greatest inventors and entrepreneurs. We're currently hiring skilled Biomedical, Computer, Electrical, Industrial and Mechanical engineers to become patent examiners who will work at our headquarters in Alexandria, VA and use their expertise to help protect this country's game-changing innovations. In this role, your efforts give inventors exclusive rights over their discoveries.
What does a patent examiner do?  A patent examiner reviews applications to determine whether patents can be granted for inventions. Patents give inventors the right to exclude others from making or selling their inventions for a limited time. As a U.S. patent examiner, you will handle these basic patent examining functions:
Search prior art to ensure that an invention is new and unique. Prior art is information that has been disclosed to the public about an invention before a given date – including any related patents, published articles and public demonstrations.
Review patent applications to ensure conformity to formal requirements.
Write legal office actions on patentability and respond to patent applications.
View our recent Facebook Live Q&A to learn details about our job opportunities and to get a sense of a "day in the life" of a patent examiner including:
How the work of patent examiners supports economic growth and maintains America's status as one of the world's top innovators;
How a career as a patent examiner means getting to work with cutting-edge technologies that enable inventive, modern breakthroughs;
Why the USPTO is consistently ranked as one of the best places to work in the federal government with unmatched benefits, job security, competitive pay, flexible schedules, telework opportunities and a rich, diverse culture.
Contact
Apply to our current job openings via USAJobs today!
Conditions of Employment
You must be a U.S. Citizen or National.
Your resume and question responses must demonstrate the job-related KSAs.
You must meet the definition of specialized experience.
Required to pass a background investigation and fingerprint check.
Must be registered for Selective Service, if applicable (www.sss.gov)
Suitable for Federal employment.
Candidates must live near, or be willing to relocate or commute to the DC metro area.
Additional Info
Employer Type: Government
Job Location: Alexandria, Virginia