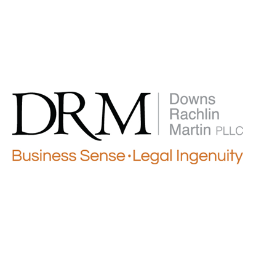 Downs Rachlin Martin PLLC is seeking a Patent Law Associate to work in its Burlington, Vermont, offices. We have a strong preference for candidates who have:
Chemistry background – BS or advanced degree in chemistry, biochemistry, or chemical engineering, or equivalent
Three to five years of patent experience, including preparing and prosecuting patent applications in chemical/biochemical arts, or a former U.S. patent examiner in a chemical/biochemical art unit, with at least one year of patent experience outside of the U.S. Patent and Trademark Office;
Experience with or willingness to prepare and prosecute patent applications in other arts, including software arts, medical-device arts, and electromechanical-device arts;
Strong organizational and interpersonal skills and a high level of attention to detail;
Excellent analytical and writing skills;
Superb academic credentials; and
Desire to work in a dynamic collegial environment.
Contact
Apply by visiting this link: https://bit.ly/2I66XwP. Please include your resume, cover letter, writing sample.
Additional Info
Employer Type: Law Firm
Job Location: Burlington, Vermont