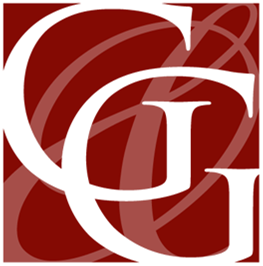 G&G is seeking highly skilled and productive Patent Attorneys with a background in Electrical or Computer Engineering. G&G provides a unique work environment that stands out from other firms. It is the firm's view that broadening the subject matter expertise of all attorneys provides the best opportunity for growth for the attorney and the firm. Consequently, attorneys are given an opportunity to work across all clients of the firm to gain expertise in multiple subject areas such as landline and cellular communications, terrestrial and satellite communications, smart cars, data mining, waveguide communications, RF interference mitigation, RF tuning, gaming technologies, medical devices, advertising engines, magnetic resonant imaging, nanotechnology, and other advanced technology areas. Also, the firm periodically employs a process to balance attorney dockets so that all attorneys are assigned matters they can work on a daily basis without concern that their dockets will run low at any time during a calendar year.
G&G is approaching its 10th anniversary in 2020.  Since its inception, the firm has invested substantially in infrastructure and proprietary technologies such as, for example, an electronic checklist process, custom coding of its docketing system to mimic client workflows, development of an advanced file system that enables sophisticated searches and conflicts checks.  Innovation centered on improving all aspects of the work environment has been and continues to be a core value of the firm's founders.
As part of the G&G team you will be working with a diverse group of clients ranging from sophisticated mid-sized corporations to Fortune 500 companies. The firm has a substantial volume of work that provides attorneys exceptional opportunities for career growth.
We offer comprehensive benefits that are paid in full by the firm and a competitive compensation package that includes a base salary with a formulaic quarterly bonus.
G&G is proud to be an equal opportunity workplace committed to creating a diverse, inclusive and respectful environment.
If G&G's work environment resonates with your interests, we encourage you to apply for a position at the firm. If you qualify for this position, you will have an opportunity to speak with the firm's founders and other attorneys at the firm to learn more about the firm's processes and career opportunities.
Candidate Qualifications
Must have passed a state bar and the USPTO patent bar. 4-7+ years of law practice with "substantial" patent preparation and prosecution of US matters is required. A Bachelor's or Master's degree in Electrical or Computer Engineering is required. Telecommunications and/or actual engineering experience is a plus. A book of business is also a plus.
Contact
Apply online on our website by clicking this link: https://www.ggip.com/careers/#attorneys-agents.
Additional Info
Employer Type: Law Firm
Job Location: Flexible