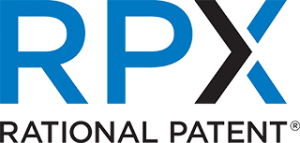 RPX Corporation is seeking a Senior Patent Engineer (electrical engineering) to join its San Francisco headquarters.
The Patent Analysis department synthesizes complex technologies and legal patent issues into actionable intelligence for RPX executives and clients. Patent Analysis research supports initiatives in defensive portfolio acquisitions, prior art validity actions, and advisory services. The positions in Patent Analysis require a deep and broad knowledge of specific technology sectors.
As a Senior Patent Engineer, you will analyze patent claims and related materials in view of legal, technological, and business environments to understand the technical merit and patent quality of individual patent portfolios. Your main responsibility is to distill a body of analysis and research into a concise, clear, and actionable assessment to both technical and non-technical audiences. This position reports in to the Director of Patent Analysis and is located in San Francisco, CA.
This position is based in San Francisco, CA. Remote or contract opportunities are not available for this role.
About this role
Assess numerous engineering and legal factors to extract patent value proposition
Draw on detailed knowledge of relevant technologies, companies, and industries
Identify the products and services to which a patent claim relates
Explain complex technical issues to nontechnical audiences
Isolate critical technical components of patents, products, and services
Learn and apply legal concepts related to patents including prosecution and litigation
Research timeliness of patents in support of validity challenges and prior art reports
Support analysis conclusions with research driven logic and confidence
Collaborate across the organization in-person and with virtual, global teams
Share assessment and communicate findings to relevant internal and external clients
About You
Education:
Bachelor's degree in Electrical Engineering
Master's degree or Doctor of Philosophy viewed favorably
Patent Attorney or Agent viewed favorably
Experience:
Minimum of 4 years' experience with patent analysis and licensing engagements in explaining highly technical subject matter
Involvement in patent issues such as prosecution, litigation, and valuation viewed favorably
Skills and Abilities:
Demonstrates a shown history of success, ownership, and accountability
Service-minded and passionate about results with an ability to develop positive relationships
Capable of handling deadlines and conflicting priorities to deliver quality results
Motivated and focused with a willingness to pursue additional projects
Able to demonstrate good judgment
Highly focused, organized, and pay attention to details
Proficiency with Microsoft Office suite
Technical Skills: Broad expertise in semiconductor process, integrated circuits design, computer and consumer electronics system architecture, and implementation of areas such as:
Semiconductor manufacturing (e.g., fabrication process, packaging, assembly, and test)
Processors (e.g., standalone, embedded, multi-core, SoC, x86, ARM, GPU)
Memory (e.g., DRAM, Flash, embedded memory)
Analog circuits and clock management (e.g., ADC/DAC, PLL, Amplifier)
Standards and Interfaces (e.g., PCIe, JEDEC, high speed serial connectivity, bus architectures)
Sensors (e.g., image sensor, MEMS)
Display panel structure (e.g., OLED, Micro-LED)
System integration (e.g., Laptop, Mobile handset, Set-Top-Box, Server)
RPX is an equal opportunity employer.
Contact
Apply online here: https://app.jobvite.com/j?aj=o73AbfwF&s=Patently-O.
Additional Info
Employer Type: Small Corporation
Job Location: San Francisco California