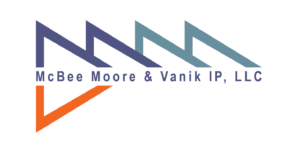 McBee, Moore & Vanik IP, LLC, a chemistry- and biotechnology-focused IP boutique, is actively seeking lateral prosecution associates and patent agents with PhD's in organic chemistry or chemical biology (or similar chemistry field).
Candidates should have excellent academic credentials and preferably at least 2-4 years of experience drafting and prosecuting patent applications for chemistry-related matters. As the position will require communication with inventors and drafting patent applications, excellent writing, interpersonal, and communication skills are required.
The firm's clients include global corporations in chemistry and life sciences that expect the highest quality of legal services. As a boutique IP firm, our clients benefit from personalized attention and efficient handling of patent matters. MMV IP is a nationally-recognized leader in chemistry/biotechnology patent prosecution. For 2019, MMV IP was ranked twelfth on Harrity Analytics' list of most granted patents in USPTO Tech Center 1600, which covers "Biotechnology and Organics".
We particularly seek candidates with a demonstrated track record of drafting and prosecuting patent applications for innovative chemistry and/or pharmaceutical corporations.
Strong candidates will have demonstrated:
scientific expertise and persuasive writing skills;
deep knowledge of best practices in patent prosecution; and
effective oral presentation and explanation of work product.
The successful candidate:
must be admitted to practice before the USPTO;
must be local to the DC/MD/VA region or be willing to relocate;
must be capable of working independently and remotely; and
will support partners in multiple locations.
About the firm
To learn more about MMV IP, please visit our website at www.mmviplaw.com.
We have two offices, but the firm is completely paperless and uses advanced cloud-based networking capabilities to eliminate commuting.
The firm offers health insurance, dental insurance, disability insurance, life insurance, a competitive salary, and a 401K plan with generous matching component.
MMV IP is an Equal Opportunity Employer, and as such encourages qualified minorities, women, veterans and individuals with disabilities to apply.
Contact
Please submit your cover letter, résumé, salary requirements, and:  (1) a list of relevant (chemistry) US patents and/or published applications that you have drafted; and (2) representative samples of USPTO Office Action responses for chemistry applications that you have prosecuted to cthomas@mmviplaw.com.
Additional Info
Employer Type: Law Firm
Job Location: Greater Washington DC Region; Telecommute