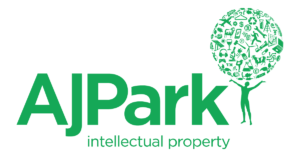 Join the brilliant minds protecting the world's brightest ideas at AJ Park in New Zealand.
If you're inspired by brilliant thinking, come and work with our team of intellectual property (IP) experts at one of Australasia's leading IP firms and help protect, build and grow some of the world's most exciting engineering ideas and innovations.
AJ Park is recognised as having one of the top specialist teams of IP experts in the world. Our clients range from start-ups and small to medium enterprises, to publicly-listed multinationals, government, and research institutes across 130 countries.
Right now, we're on the lookout for patent professionals with a relevant degree, specialising in physics or mechanical, aeronautical or process engineering, through to mechatronics, electronic and electrical engineering, to join our Auckland and Wellington patent teams. Ideally you will be partly qualified or recently qualified, with three or more years' work experience.
You'll join an acclaimed firm awarded 'Specialist IP Firm of the Year' in the New Zealand Law Awards from 2013 to 2017 and again in 2019, working alongside people who have received numerous accolades for their work.
You'll do interesting work, and learn a great deal as you go, for a wide range of New Zealand and Australian clients across a broad spectrum of technologies and sectors. Many are export-focused. They look to us for assistance in protecting and commercialising their IP in diverse jurisdictions around the globe.
If you'd like to work in a supportive environment that places a strong emphasis on work/life balance, career development and professional growth, take this opportunity to join our award-winning team of IP specialists. Please send your CV, covering letter and academic transcript to Sue Quinnell, Chief Human Resources Officer, at careers@ajpark.com.
Contact
Visit www.ajpark.com/careers for more information.
Additional Info
Employer Type: Law Firm
Job Location: New Zealand