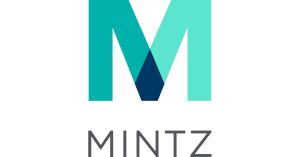 Mintz is looking for a Patent Agent with a Ph.D. in the biological sciences to join our San Francisco office. Ideal candidates will have a minimum of 5 years of experience.
Responsibilities:
Patent Agents work under the supervision and guidance of partners in our Intellectual Property section and perform a variety of patent-related activities, primarily in the areas of patent prosecution, freedom to operate analysis, and due diligence work. Specific duties include the following:
Work with clients on innovative and cutting-edge biotechnology to procure patent protection and build IP portfolios.
Work with scientists and/or inventors to draft patent applications.
Draft Office Action responses and prosecute patent applications.
Manage IP portfolios and coordinate worldwide prosecution with foreign associates in various foreign jurisdictions.
Assess scientific literature, patents and patent application documents in a variety of biology fields.
Assist with IP diligence on biotech initial public offerings (IPO) and other capital markets transactions.
Work with venture capitalists on IP diligence for potential investments.
Work on IP landscapes to identify third-party patents and patent applications.
Qualifications:
Ph.D. degree in the biological life science areas (bioinformatics, data science and machine learning are a plus but not required)
5+ years of patent prosecution experience preferred.
Ability to analyze scientific papers and/or patent references and present ideas, legal and scientific reasoning and conclusions in both verbal and written format.
Demonstrate skills to present scientific concepts, analysis/reasoning, and conclusions to wide audiences, including scientists and non-scientists.
Ability to multi-task by working with different clients and different projects.
Collaborate with colleagues on various projects.
Adapt effectively in different team environments.
Apply online at: https://careers.mintz.com/viRecruitSelfApply/ReDefault.aspx?FilterREID=4&FilterJobCategoryID=1&FilterJobID=1270
Please include a resume, cover letter, and transcript(s) with your submission.
Additional Info
Employer Type: Law Firm
Job Location: San Francisco, California