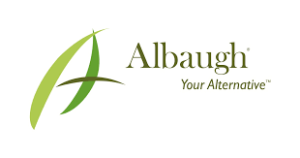 Albaugh, founded in 1979, creates and supplies crop protection products used by farmers across the globe thereby making our farming operations more economical. We are ultimately helping produce and secure an affordable supply of food to help feed and support the population of the world. A global business, Albaugh is operating with a direct presence in key agricultural regions of the world including: North America, Mexico, Brazil, Argentina, and Europe. In each of the key regions, we operate manufacturing facilities which assure the quality and competitiveness of the products we supply. Today the ambitious goals, entrepreneurship, focus, persistence, and integrity of our founder have never been stronger in our company culture.
Company Vision: To be the leading alternative for crop protection products globally.
Company Mission: To create value for our customers by applying our unique efficiencies to provide a broad and sustainable portfolio of high quality, competitively- priced crop protection products.
Core Values: Entrepreneurship & Focus, Efficiency & Competitiveness, Integrity & Responsibility, Persistence & Teamwork.
­
Position Overview:
The candidate will be responsible for advising on, researching and reporting on a variety of intellectual property matters concerning the business of the company, including but not limited to: assisting to assure appropriate management of patentable projects, assisting in the preparation of patent applications and in patent prosecution, drafting and reviewing agreements, and conducting and reporting out studies on freedom-to-operate, validity, and patentability.
Principal Duties and Responsibilities (Essential Functions):
Work directly with Assistant General Counsel for Intellectual Property to align business activities worldwide with IP landscape;
Conduct patent and trademark searches, including patent landscape, technology area and competitor IP searches and provide evaluations and recommendations with respect to product development activities, working with outside counsel where indicated;
Work with researchers to determine patentability of inventions, draft and prosecute U.S. and international patent applications;
Management of the global IP portfolio to ensure timely renewals, cancellations, etc;
Participate in negotiation, drafting and review of license agreements and portions of agreements related to IP, including supply, license, development, confidentiality, co-existence, and non-assert agreements;
Advise concerning and manage response to cease-and-desist correspondence;
Assist in preparing IP budget and reports on IP spend;
Assist in internal training on intellectual property matters including management of patentable projects and trademark usage;
Participate in managing litigation and pre-litigation activities, including investigations, advising on strategy, drafting documents, interviewing internal witnesses and experts, compiling and presenting documents and discovery responses;
Provide assistance with special projects and other duties as assigned.
Requirements:
A juris doctorate degree from an accredited law school;
Membership in at least one state bar;
A minimum of 3 years of experience concentrated in intellectual property law practice. Experience in chemistry is preferred. Previous in-house experience is preferred but not required;
Able to effectively work remotely;
Some travel may be required.
Reporting Relationships:
The Staff Attorney for Group IP reports to the Assistant General Counsel for Intellectual Property. This position does not supervise other personnel.
Apply via email at:
katieb@albaughllc.com
Additional Info
Employer Type: Large Corporation
Job Location: Ankeny, Iowa or Remote