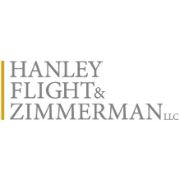 Hanley, Flight & Zimmerman, LLC is looking for local patent attorneys with 1-5 years' experience to join our patent prosecution team. HFZ represents clients in a wide variety of industries and technologies including the automotive, aerospace, electronics, software, Internet, e-commerce, wireless and cloud technology sectors, artificial intelligence and machine learning, biomedical instrumentation and consumer goods, process technologies and digital signal processing industries, media and process control technologies, amongst others. This full-time position has a billable hour requirement of 1850 hours with a year-end bonus potential.
Requirements:
 1-5 years of patent prosecution experience
 Admitted to USPTO
 Registered attorney
 Previous work focused primarily on drafting and prosecuting patent applications and office action responses
 Excellent academic credentials in Electrical Engineering, Computer Science, Computer Engineering, or Mechanical Engineering
Benefits of working with HFZ:
 Competitive compensation commensurate with experience and strong benefits package
 Excellent work/life balance
 HFZ works with many Fortune 500 technology companies and three of the top twenty-five patent producing companies in the US
 Exposure to a wide variety of technologies and clients
 Team environment
 Small Firm environment with an Open-door Policy allowing easy access to senior attorneys and managing Partners
 Non-Equity/Equity Partnership consideration after a total of seven years' work experience, two years of which must be with HFZ.
Hanley, Flight & Zimmerman, LLC is committed to diversity as a core value of the firm. HFZ is an Equal Opportunity/ M/F/Vet/Disabled Employer.
Apply online at: https://hfzlaw.com/recruit
Please provide us with your resume, transcripts from both your engineering and law schools, a cover letter and a sample of a granted patent or office action response you drafted.
Additional Info
Employer Type: Law Firm
Job Location: Chicago, IL