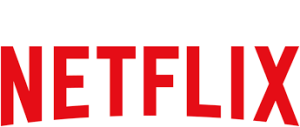 Netflix is transforming entertainment, changing what television is and how it can be enjoyed. Fueled by the broad appeal of being able to instantly watch unlimited movies and TV shows, Netflix is the world's leading Internet television network with over 196 million members in 190 countries currently enjoying more than two billion hours per month of original series, documentaries, and feature films.
This growth makes Netflix a target for patent assertion by patent trolls and operating companies in the US and abroad. The Legal team seeks an experienced patent litigator to join its patent and litigation teams and defend against those assertions. The position may be based either in Los Gatos or Los Angeles, California. The position will report to the Director of Litigation & IP, will partner with our patent team, and will collaborate with our product, commercial legal, and public policy groups in carrying out their responsibilities.
In this role, the successful candidate will oversee Netflix's patent litigation matters. They will partner with outside counsel to set strategy, review filings, facilitate discovery, and oversee every other phase of litigation from complaint to judgment. They will also be responsible for analyzing licensing "opportunities," contributing to Netflix's patent policy advocacy, advising on patent risk for the patent and product legal teams, and partnering with the product team to manage patent risk.
The successful candidate will thrive in an environment where freedom and responsibility are tenets, innovation and curiosity are mandates, and long-term vision and thoughtful judgment are prioritized over corporate processes. Strong risk tolerance and an experienced perspective on litigation are also critical in this role.
Qualifications:
A JD and be a member of a state bar with 10 years experience in patent litigation, with additional experience in patent prosecution or licensing a plus.
A background in computer science or computer engineering, with experience with audio/video encoding and internet technologies preferred.
In-house experience preferred, but not required.
The successful candidate will also have:
Excellent judgment and concise and candid communication.
An ability to work proactively and independently.
Strong and interesting views on patentable innovations, litigation shenanigans, and emerging technologies.
A sense of humor, which is patent trolls' secret weakness.
Apply online at:
https://jobs.netflix.com/jobs/52206357
Additional Info
Employer Type: Large Corporation
Job Location: Los Gatos, CA or Los Angeles, CA