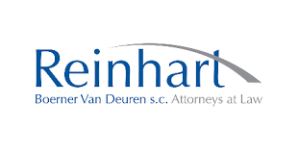 Reinhart's growing Intellectual Property Department seeks a full-time associate with a minimum of two years' experience in patent counseling and prosecution for our Milwaukee office. We are interested in a highly-motivated candidate with technical background in mechanical engineering, biomedical engineering, electrical engineering or similar fields. Candidate must be admitted before the USPTO and have superior academic credentials. Qualified IP associates receive nationally competitive salaries. As a large general practice firm, we are offering a unique opportunity to join and be an integral member of a fast-growing and dynamic IP team.
Apply online at:
https://www.reinhartlaw.com/careers/career-opportunities/
Include a resume, cover letter and transcript with your submission.
Additional Info
Employer Type: Law Firm
Job Location: Milwaukee, WI