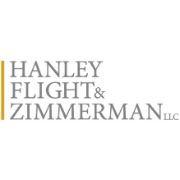 Hanley, Flight & Zimmerman, LLC (HFZ) is a Chicago-based intellectual property law firm that specializes in patent and trademark prosecution. We are looking for a partner-level trademark and copyright attorney with 6-10 years of experience in US/foreign trademark prosecution, domain name disputes and other social media and Internet-related matters, TTAB proceedings, trademark licensing and assignments. Qualified candidates will have a portable book of business in excess of $200K/year. This is a full or part-time Capital Member position with remote work flexibility. This opportunity is for a large firm attorney looking to work with greater autonomy in a smaller firm environment or for a smaller firm practitioner looking to grow their client base through potential cross-selling opportunities to the firm's nationally recognized clients.
The ideal candidate is a self-starter who works autonomously and has had significant client contact. The candidate must be licensed and in good-standing in at least one state, preferably Illinois, and federal court. Excellent academic credentials, analytical skills, and verbal and written communication skills are required.
To apply please submit your resume, transcripts and cover letter to the Trademark Attorney - Lateral Member Job Opportunity posted on HFZ's website: https://hfzlaw.com/recruit
ATTN: Bill O'Connor Recruitment Manager
Hanley, Flight & Zimmerman, LLC is committed to diversity as a core value of the firm. We continue to build an inclusive culture that encourages, supports, and celebrates the diverse voices of our employees. A diverse and inclusive workforce enriches our work experience and enhances the value of our legal services. HFZ is an Equal Opportunity/ M/F/Vet/Disabled Employer.
Apply online at:
https://hfzlaw.com/recruit
Include a resume, transcripts, and a cover letter with your submission.
Additional Info
Employer Type: Law Firm
Job Location: Chicago, IL