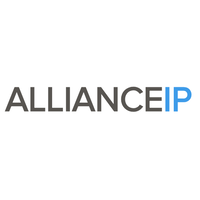 Alliance IP, LLC, an intellectual property law firm, is seeking an experienced patent attorney with an electrical engineering or computer science degree. Candidates should have excellent academic credentials, meaningful experience in preparing and prosecuting patent applications relating to electrical engineering, computer engineering, software, and/or semiconductor device fabrication and structures. Prior in-house counsel, litigation, litigation support, and/or inter partes review (IPR) experience are preferred.
Candidates should have a passion for technology, an interest in helping build a growing law firm, and the ability to work independently in a fast-paced environment. Excellent writing, communication, and interpersonal skills are required.
We are pioneers of the virtual law firm model, which has allowed us to develop an industry-leading collegial and hard-working culture that emphasizes work-life balance and flexibility—what we call "AIP Life". Attorneys and staff can set up their office anywhere in the U.S. We have no set billable hour requirements and stay connected through weekly all-firm virtual meetings and annual in-person retreats for team building.
Diversity is a core value at Alliance IP, and we encourage candidates who come from backgrounds historically underrepresented in the patent legal profession (e.g., based on gender, race, ethnicity, culture, religion, sexual orientation, military service, and disability) to apply.
To learn more about our firm, please visit our website at www.allianceip.com. To apply for this position, please send a cover letter, resume, and a writing sample to careers@allianceip.com
Additional Info
Employer Type: Law Firm
Job Location: remote