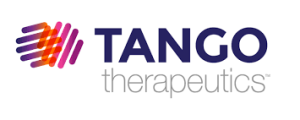 Tango is an oncology biotechnology company focused on exploiting synthetic lethal interactions to discover and develop new breakthrough cancer therapies.
Our discovery efforts begin and end with patients. We have inverted the traditional discovery paradigm with our target discovery platform, where the discovery of novel targets and the associated patient selection strategy are integrated into a single experimental design. Our platform uses cutting-edge CRISPR technologies to identify novel targets for genetically-defined groups of cancer patients. We leverage the principles of synthetic lethality to find novel dependencies in cancer cells and identify the relevant drug targets. As we advance our molecules into the clinic, our trials will enroll the patients most likely to benefit from our new treatments as identified in the target discovery process, thereby enabling greater speed, success, and impact for those patients.
Job Summary:
Reporting to the General Counsel, the Director of Intellectual Property will help to structure, build and oversee Tango's intellectual property portfolio through the planning, establishment and implementation of the patent and intellectual property strategy. Specifically, this role will lead all IP initiatives in connection with Tango's growing pre-clinical pipeline and will manage all facets of IP through the various stages of product development: discovery, pre-clinical, clinical trials, regulatory approval and commercialization, as well as product life cycle management. In addition, the role will include defense of third-party claims and assertion of intellectual property rights against third-parties. This position has functional responsibilities for: preparing, filing, prosecution, maintenance and protection of patents; maintaining and tracking regulatory exclusivities for each product (and pruning the IP portfolio as appropriate); performing Freedom to Operate analysis; handling trademark prosecution counseling and enforcement; overseeing IP litigation; providing support for R&D-related agreements and business development (M&A and licensing/development transactions) and other complicated contractual transactions. This role will work with external counsel in performing these functions. The individual in this role will collaborate with the discovery and development functions such as chemistry, CMC, and other teams at Tango. This position offers a broad range of responsibilities and significant growth opportunities in an exciting and growing company.
Job Responsibilities:
 Create and execute global IP strategies for all of Tango's current and future pipeline products
Provide IP counseling to in-house clients within discovery and development functions such as chemistry, CMC, and other functional areas through all phases of drug research, development and commercialization
Identify patentable inventions and advise business partners on proper documentation of all inventions to support patentability
Prepare patent applications (with the assistance of outside counsel) with a primary focus on composition of matter for synthetic lethal therapeutics and precision medicine synthetic therapeutics
Maintain prosecution docket of all U.S. and foreign patent applications, including post-grant practices as they may arise with prosecution.
Implement trade secret best practices in order to protect technology not subject to patent protection
Provide IP counseling to support product lifecycle planning and develop strategies for enhancing exclusivity
Support intellectual property-related transactional and litigation work
Skills & Qualifications:
 Minimum of a bachelor's degree in chemistry, biochemistry, molecular biology or related field and a JD are both required
A master's degree or Ph.D. in chemistry, biochemistry, molecular biology or related field is strongly preferred
Patent Attorney admitted to practice before US Patent and Trademark Office with at least 6 combined years of experience that includes working in both a law firm and small molecule pharma/biotechnology company
Experience developing global IP strategy is required, with the objective of supporting the development of a comprehensive commercial strategy to protect product exclusivity rights
Must have direct experience drafting and prosecuting patent applications and conducting or directing Freedom to Operate analyses
Ability to counsel in-house clients on complex IP issues and potential implications to current or future business strategies within the field of synthetic lethal therapeutics and precision medicine synthetic therapeutics is required
Experience with post-grant proceedings (IPRs, reexaminations, and oppositions) is preferred
Experience with ex-US (including Europe and Japan) patent filing and prosecution is preferred
Experience with trademark and trade secret protections is preferred
Licensing and technology transactional experience (including with co-development, co-commercialization and/or distribution agreements) is preferred
Previous involvement with due diligence in connection with licensing, collaboration, development and M&A transactions is preferred
Ability to work independently and within a team environment is important
Demonstrated ability to respond quickly and flexibly in a fast-paced and rapidly changing environment
Developed sense of judgment, risk management skills and ability to balance legal matters involving multiple stakeholders and various priorities; ability to balance regulatory obligations and reputational risks in an objective, practical way
Ability to concisely, succinctly and clearly communicate complex IP concepts and strategy to stakeholders with limited exposure to IP concepts
Apply online at:
https://boards.greenhouse.io/tangotherapeutics/jobs/4675416003
Additional Info
Employer Type: Law Firm
Job Location: Cambridge, MA