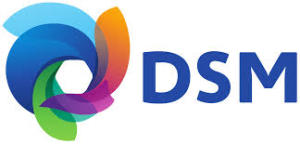 DSM, a large corporation,  is seeking an intellectual property business partner to work remotely.
In this role you will develop and execute a holistic IP strategy for one or more businesses/business units of DSM. Collaborating with a diverse set of colleagues your aim is to ensure that the value of DSM's Intellectual Property (IP) is maximized, and that IP is fully utilized as a tool to achieve DSM's broader strategic business and innovation goals.
Are you driven to connect IP strongly to innovation and running business? Are you a team player with solution-oriented mindset? Do you want to work close to the business and with a team of IP specialists?
Then this is the job for you!
Your key responsibilities:
Together with the business, create and execute a holistic IP strategy based on deep knowledge of the respective market and competitive business environment; build knowledge of the internal and external IP and business landscape as needed.
Together with (a team of) IP Specialists, build and maintain a valuable, business relevant IP portfolio for the applicable business via strategic generation, acquisition, and protection of DSM's intellectual property, including patents, trade secrets, trademarks, designs, copyrights, domain names, database rights, etc.
Assist in the strategic exploitation of DSM's IP to achieve the overall goals of the applicable business.
Identify and advise the business on intellectual property related opportunities and risks, including potential infringement, monetization opportunities, and IP due diligence.
You Bring:
8-10 years previous work experience as an IP attorney, preferably in a DSM relevant field of business
Registration to practice as a patent attorney at the US Patent and Trademark Office or European Patent Office and/or comparable national qualification, or national/regional registration as a trademark attorney
A flexible, agile and solution-oriented mindset
Brilliant collaborative skills
Learning mindset and open for other opinions, combined with ability to take decisions
Coaching leadership skills
Excellent communication skills, fluent in English
Apply online at:
https://jobs.dsm.com/job/Flexible-Work-Location-Intellectual-Property-Business-Partner/722870601
Additional Info
Employer Type: Large Corporation
Job Location: Remote