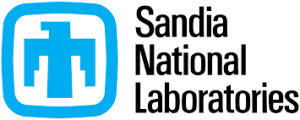 Sandia National Laboratories is seeking a technology transfer attorney to work in Albuquerque, New Mexico.
Roles and Responsibilities:
Provide legal advice and assistance in all matters involving or relating to intellectual property issues, policies, and procedures.
Counsel on technology transfer activities ranging from non-disclosure agreements, cooperative research and development agreements, user facilities agreement, license agreements and negotiations as well as copyright licensing, litigation, and trademark registration.
Manage a patent docket and prepare and prosecute Sandia patent applications
Routinely advise management and staff and engage at all levels of the company.
Interact with corporate counsel, DOE/NNSA counsel, and outside counsel.
Advise management on complex projects and intellectual property legal matters in order to anticipate, identify, and protect the corporation against legal liability.
Apply online at: 
https://sandia.jobs/albuquerque-nm/counsel-technology-transfer-attorney/CC8586A89EE84CDBB08AEBEB877468AB/job/
Additional Info
Employer Type: Government
Job Location: Albuquerque, New Mexico