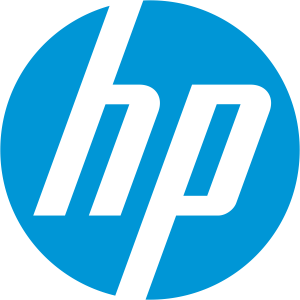 HP's Patent Development Group is seeking a highly motivated patent attorney to join its legal team. In this role, counsel will support the Patent Development Group's efforts to build and maintain a high-quality patent portfolio that furthers the goals of HP's dynamic business. More specifically, the successful candidate will be responsible for managing a patent portfolio, personally drafting and prosecuting strategic, high-quality patent applications, while supporting the department in a number of other activities critical for its success. This opportunity will offer significant promotional and rotational opportunities. The successful candidate will
join the Patent Development Group and personally design a career path based on their goals and interests. Future roles can include rotations to IP Transactions or IP Sales & Licensing groups, senior Patent Development positions, and Director- or VP-level leadership roles.
Key Responsibilities:
Managing patent applications throughout the patent lifecycle by working directly with HP's inventor community, personally drafting and prosecuting high-quality patent applications for strategically important inventions, and interacting with worldwide patent offices to secure valuable patent coverage
Actively participating in HP's invention disclosure review process to help ensure that HP's best inventions are identified and patented
Analyzing pending patent applications to determine their value to HP and to formulate a global filing strategy
Analyzing impact of patents in HP's portfolio, including preparation of claim charts
Collaborating with engineers in invention mining sessions, patent scrubs, and patent education sessions
Actively engaging in training, knowledge sharing, and other career development opportunities to hone technical and legal abilities and prepare for promotional or rotational opportunities
Participating from time to time as a member of a cross-functional team to provide support in licensing, litigation, or other matters
Education and Experience Required
A B.S. and/or advanced degree with significant chemistry, chemical engineering, materials science, materials engineering, life sciences or similar content
A J.D. degree from an accredited university and admission to a state bar
Admission to practice before the USPTO
3 to 5 years of experience preparing and prosecuting patent applications in the chemical, life-sciences, or materials-science arts
Strong academic credentials
Preference for candidates who have personally drafted at least 10 patent applications
Ability to work with clients in a team-oriented partnership to help them arrive at effective solutions to their problems
Flexibility to accept new and different challenges in a fast-paced, high-tech environment
Ability to communicate effectively, both verbally and in writing
A positive attitude, creative spirit, passion for IP law, and strong motivation to excel
Apply online at:
https://hp.wd5.myworkdayjobs.com/ExternalCareerSite/job/Spring-Texas-United-States-of-America/Patent-Counsel_3084330-1
Please attach a resume, cover letter, and a recent writing sample, such as a published patent application and/or published office action response.
Additional Info
Employer Type: Law Firm
Job Location: Houston, TX or Vancouver, WA