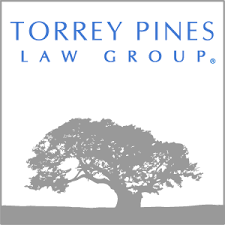 Torrey Pines Law Group, a highly regarded and rapidly growing intellectual property law firm based in San Diego, is seeking a biotechnology patent attorney or patent agent to engage with our early- to mid-stage biotechnology, bioinformatics, biopharmaceutical, and diagnostics clients. The position requires 5 to 8 years of experience and registration to practice before the USPTO is required. Primary responsibilities of the position include:
directly engaging with and coordinating invention disclosures with our clients
drafting life sciences patent applications
prosecuting US patent applications
overseeing prosecution of foreign patent applications
conducting patentability, landscape, freedom-to-operate, validity and infringement analyses, and
supporting IP due diligence
Qualified candidates should at a minimum have an undergraduate degree in the life sciences (molecular biology, biochemistry, biomedical engineering, organic chemistry, immunology, etc.). Advanced degrees are preferred. You will become a part of a highly experienced and entrepreneurial team working with experts in technologies that converge with life sciences (e.g., Artificial Intelligence (AI) and medical devices), as well as FDA regulatory advisors and technology transactions lawyers.
We offer a percentage-based compensation plan that generously rewards hard-working practitioners while providing flexibility to maintain a reasonable work/life balance. Our firm is diverse, inclusive, entrepreneurial and family-oriented, and our dedicated paralegals and administrative support team are best-in-class. Our San Diego offices are in Carmel Valley, and we support in-office, remote, and hybrid working arrangements.
If you are interested, please send your resume and a writing sample by email to careers@torreypineslaw.com.
Additional Info
Employer Type: Law Firm
Job Location: San Diego, CA or Remote