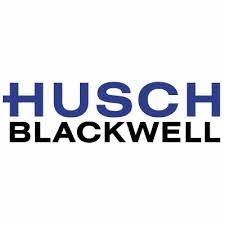 Husch Blackwell, LLP is a full-service litigation and business law firm with multiple locations across the United States, serving clients with domestic and international operations. We have an immediate opening for a Patent Agent or Patent Engineer in any of our physical offices or our virtual office, The Link.
Responsibilities will include preparing and prosecuting patent applications in the chemical and mechanical arts. Additionally, and under the supervision of lawyers, the individual will assume significant client responsibilities, provide high-quality services to domestic and foreign clients, and communicate with other practitioners and staff.
POSITION SPECIFIC REQUIREMENTS
- Bachelors of Science in Chemistry or Chemical Engineering, , Mechanical Engineering, or other like disciplines.
- Admission before the United States Patent and Trademark Office preferred.
- At least one year of related law firm and/or industry experience preparing and prosecuting patent applications preferred.
- Strong academic background.
- Excellent written and verbal communication skills.
CORE REQUIREMENTS
- Ability to deliver superior service to all internal and external customers and communicate effectively.
- Ability to interact in a professional and courteous manner with clients and employees at all times and maintain a professional appearance.
- Ability to prioritize tasks and manage multiple simultaneous tasks.
- Excellent organizational and time management skills.
- Ability to work collaboratively within a team; willingness to adapt to changing business demands.
- Ability to produce acceptable amount of work efficiently and accurately; ability to produce quality final work product.
COVID-19 VACCINATION POLICY
Husch Blackwell is committed to maintaining the health and wellbeing of our people and our communities. As such, our Firm requires all Partners and employees to be fully vaccinated against COVID-19 or submit a negative COVID-19 test result weekly. This policy applies to all partners and employees, including those working from home/remotely. If an accommodation to this policy is needed, please inquire for more information.
PHYSICAL REQUIREMENTS
The physical activity of this position:
Reaching. Extending hand(s) and arm(s) in any direction.
Pushing. Using upper extremities to press against something with steady force in order to thrust forward, downward or outward.
Pulling. Using upper extremities to exert force in order to draw, haul or tug objects in a sustained motion.
Fingering. Picking, pinching, typing or otherwise working, primarily with fingers rather than with the whole hand as in handling.
Grasping. Applying pressure to an object with the fingers and palm.
Feeling. Perceiving attributes of objects, such as size, shape, temperature or texture by touching with skin, particularly that of fingertips.
Talking. Expressing or exchanging ideas by means of the spoken word. Those activities in which they must convey detailed or important spoken instructions to other workers accurately, loudly, or quickly.
Hearing. Perceiving the nature of sounds at normal speaking levels with or without correction. Ability to receive detailed information through oral communication, and to make the discriminations in sound.
Repetitive Motion. Substantial movements (motions) of the wrists, hands, and/or fingers.
The physical requirements of this position:
Sedentary work. Exerting up to 10 pounds of force occasionally and/or negligible amount of force frequently or constantly to lift, carry, push, pull or otherwise move objects, including the human body. Sedentary work involves sitting most of the time.
The visual acuity requirements including color, depth perception, and field vision:
The worker is required to have close visual acuity to perform an activity such as: preparing and analyzing data and figures; transcribing; viewing a computer terminal; extensive reading; visual inspection involving small defects, small parts, and/or operation of machines (including inspection); using measurement devices; and/or assembly or fabrication parts at distances close to the eyes.
The conditions the worker will be subject to in this position:
The worker is not substantially exposed to adverse environmental conditions (such as in typical office or administrative work).
We offer competitive compensation and a comprehensive benefit package including medical, dental, vision, 401K, and much more.
Apply online at:
https://recruiting2.ultipro.com/HUS1001HUSCH/JobBoard/b6637591-8c8d-49b8-b093-5524b203b157/Opportunity/OpportunityDetail?opportunityId=d81cf1ed-e757-4ecf-b742-bc720e917419
When applying please include a cover letter, resume and a writing sample that includes an application and/or an amendment that was previously submitted to the USPTO, along with salary requirements
Additional Info
Employer Type: Law Firm
Job Location: Husch Blackwell, LLP