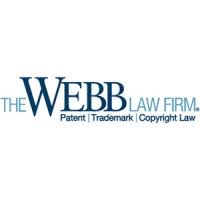 The Webb Law Firm is seeking lateral intellectual property litigation attorneys to work in Pittsburgh, PA with remote opportunities.
Candidates should have experience conducting research assignments, drafting pleadings, motions and briefs, preparing discovery documents, and taking/defending fact and expert depositions. Our docket of cases involves patent litigation, PTAB proceedings, trademark litigation, opposition and cancellation proceedings, copyright litigation and trade secret litigation. Experience with at least some of these types of cases is required. Candidates must be members in good standing of a state Bar, and willing to sit for and/or waive into the PA Bar if not already admitted in PA. We offer excellent compensation and a relaxed, team-based work environment. Candidates will also have opportunities to assist with other areas of intellectual property practice if so desired. Though we are based in Pittsburgh, Pennsylvania, we will consider hybrid remote and/or full-time remote arrangements for the right candidate. In addition, flex-time and part-time arrangements are considered on a case-by-case basis.
Apply via email to:
Careers@webblaw.com
Please submit resume and transcripts for legal and technical education. The Webb Law Firm is committed to attracting, developing, and retaining a diverse workforce of highly talented professionals.
Additional Info
Employer Type: Law Firm
Job Location: Pittsburgh, PA with remote opportunities