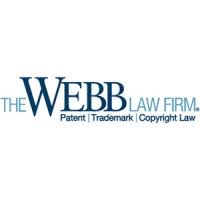 The Webb Law Firm is seeking lateral patent attorneys and agents with a minimum of four years of experience for full-time positions assisting with our growing intellectual property practice, which services clients ranging from Fortune 500 companies to start-ups.
Opportunities are available for preparation and prosecution work for a variety of clients in the electrical, mechanical, software, chemical, and pharmaceutical technology areas. Candidates will also have the opportunity to assist with litigation and opinion drafting in these and other areas, if desired. Persons with law firm experience and/or industry experience, as well as present and former Examiners, are all encouraged to apply.
We offer excellent compensation and a relaxed, team-based work environment. Portable business is not required. Though we are based in Pittsburgh, Pennsylvania, we will consider hybrid remote and/or full-time remote arrangements for the right candidate. In addition, flex-time and part-time arrangements are considered on a case-by-case basis.
USPTO registration (in good standing) is required.
A bachelor's degree in electrical engineering, computer science, computer engineering, mechanical engineering, chemistry, or related field is desired, and advanced degrees and/or industry experience in these areas are a plus.
Please submit your resume and transcripts for legal and technical education to careers@webblaw.com. The Webb Law Firm is committed to attracting, developing, and retaining a diverse workforce of highly talented professionals.
Additional Info
Employer Type: Law Firm
Job Location: Pittsburgh, PA with remote opportunities