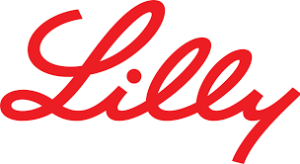 Lilly is seeking an experienced and strategic patent attorney focused on providing solutions-oriented advice and counselling for issues facing Lilly in discovery, development and commercialization of pharmaceutical products. Individual must be energized by working in a dynamic environment with broad responsibility. This position reports to Associate VP – Assistant General Patent Counsel in Oncology and requires close collaboration with other members of the Loxo@Lilly and Lilly Legal Patent team and business leadership.
Responsibilities:
Draft and prosecute pharmaceutical patent applications in all jurisdictions, primarily related to novel target discoveries such as diagnostics, in accordance with business requirements, patent laws and Lilly policies and procedures.
Proactively analyze risks and develop sound strategic and tactical approaches/solutions with appropriate consideration of business objectives and the environment.
Advise teams and senior management about exclusivity, freedom to operate, due diligence, contract, licensing, and litigation risks in a manner consistent with the law, ethics, and Lilly policies; communicate advice in a clear and concise manner.
Develop, coordinate, support and, optionally, lead inter and ex parte challenges in all jurisdictions related to Lilly and/or third-party portfolios.
Participate and contribute to overall strategy established through departmental guidance forums related to patent procurement or litigation strategies.
Lead with a continuous improvement mindset by remaining well versed in global laws, court precedents, and regulations pertinent to pharmaceutical products; apply knowledge appropriately in carrying out individual responsibilities as well as opportunities within the team and organization.
Prioritize, lead, and manage projects; contribute to the implementation of new policies and procedures; lead task-directed teams.
Contribute to efficiency, collegiality, and collaboration.
Basic Qualifications:
Bachelor's degree or higher in a scientific field that together with prior work experience, provides sufficient background for effective communication with scientists and management about scientific aspects of discovery, development, and commercialization of pharmaceutical products.
Doctor of Jurisprudence (J.D.) degree from an accredited U.S. institution.
Minimum of four years of post-JD experience as a patent attorney in a law firm or industry.
At least 4 years of experience preparing and prosecuting patent applications relating to diagnostics, and some experience preparing and prosecuting small molecule and biologic (large molecule) patent applications.
Presently admitted to practice law in at least one US jurisdiction and presently licensed to represent clients in patent matters before the USPTO; in good standing in each state and in the USPTO; no discipline issues on record.
Qualified candidates must be legally authorized to be employed in the United States. Lilly does not anticipate providing sponsorship for employment visa status (e.g., H-1B or TN status) for this employment position.
Additional Skills/Preferences:
Highly motivated and collaborative partner with the ability to work effectively with team members and members of management across all levels of the organization.
Demonstrated leadership and effectiveness in working with senior leadership.
Experience in the pharmaceutical industry in a scientific position in drug discovery or development, or demonstrated significant experience with and knowledge of drug discovery and development, and/or with patent litigation relating to pharmaceutical products.
Innovative and proactively identifies opportunities and looks for new, creative solutions.
Ability to influence and lead boldly in a dynamic environment.
High learning agility, including: creatively solving problems; having ability to deal with complexity; commitment to expand knowledge and adapt to a changing environment; and having the ability to make the complex understandable.
Excellent verbal and written communication skills with the ability to influence others.
Demonstrated ability to appropriately handle confidential information.
Additional Information:
Office work preferably located at Loxo@Lilly (Boulder/Louisville, CO) primarily supporting groups located at Loxo@Lilly and Lilly Corporate Center (Indianapolis). Travel is usually not significant (0-5%), but travel could become more significant (10-20%) intermittently for internal/external requirements.
Lilly currently anticipates that the base salary for this position could range from between $150,000 to $220,000 and will depend, in part, on the successful candidate's qualifications for the role, including education and experience. Full-time equivalent employees also will be eligible for a company bonus (depending, in part, on company and individual performance). In addition, Lilly offers a comprehensive benefit program to eligible employees, including eligibility to participate in a company-sponsored 401(k); pension; vacation benefits; eligibility for medical, dental, vision and prescription drug benefits; flexible benefits (e.g., healthcare and/or dependent day care flexible spending accounts); life insurance and death benefits; certain time off and leave of absence benefits; and well-being benefits (e.g., employee assistance program, fitness benefits, and employee clubs and activities). Of course, the compensation described above is subject to change and could be higher or lower than the range described above. Further, Lilly reserves the right to amend, modify, or terminate its compensation and benefit programs in its sole discretion and Lilly's compensation practices and guidelines will apply regarding the details of any promotion or transfer of Lilly employees.
Apply online at:
https://lilly.wd5.myworkdayjobs.com/LLY/job/US-Loxo-Louisville-CO/Senior-Director---Patent-Counsel--Oncology-_R-34381
Additional Info
Employer Type: Large Corporation
Job Location: Indianapolis, IN