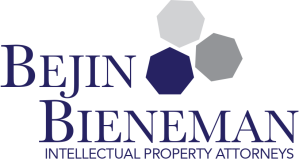 We need immediate help with our expanding patent prosecution docket. Bejin Bieneman PLC is seeking a patent associate or agent to immediately join the firm to help support work in the areas of electronics, software, controls, mechanical, and electro-mechanical arts.
Skills and Requirements:
The successful candidate will have a USPTO registration and at least three years of experience in patent preparation and prosecution. The position requires a degree in electrical engineering, mechanical engineering, computer engineering, computer science, or physics, and/or significant experience (drafting 25+ applications) with electronics and/or mechanical patent applications. Experience with artificial intelligence or machine learning will be a significant plus. Experience with mechanical work is also a plus. We will not consider candidates without significant relevant experience.
Bejin Bieneman is a boutique full-service intellectual property law firm with a national practice based in Southfield, Michigan. We are committed to growing our practice, and are looking for smart, like-minded people to join us in that effort. We are an equal opportunity employer. We offer a full range of benefits, and a fun, informal working environment. We are fully equipped for remote working and will consider candidates regardless of geographic location.
Apply via email to:
info@b2iplaw.com
Please, no phone calls no recruiters. Interested candidates should send a resume, writing samples, and transcripts.
Additional Info
Employer Type: Law Firm
Job Location: Remote or Southfield, MI