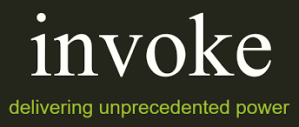 Invoke, a top tier Silicon Valley patent firm is seeking patent attorneys for drafting and prosecuting patent applications for multiple Fortune 50 companies in Silicon Valley. We offer competitive pay and bonuses based on billed hours that matches big law salary, while providing flexibility with no minimum billable hours for those who wish to work less. We also provide significant credit for any client origination starting on day one, without any requirements to develop your own client base.
Remote work available. Please submit resume, office action response writing sample, patent application writing sample, and transcripts.
Requirements:
Educational background in Computer Science, Electrical Engineering, Computer Systems Engineering or another similar field
3+ years of experience in patent prosecution in the computer software or hardware fields
Must currently be working at an IP law firm, serving large tech companies (we do not accept resumes from solo practitioners or PTO examiners)
Must be a U.S. Citizen
Job Type: Full-time
Salary: $100,000.00 - $300,000.00 per year
Apply by emailing your resume and publication numbers of (2) writing samples to Careers@InvokeIP.com
Please include your resume, published patent applications & OA responses.
Additional Info
Employer Type: Law Firm
Job Location: Remote