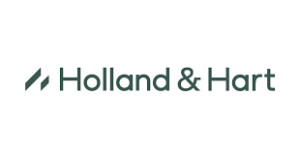 Holland & Hart LLP, a large law firm, is seeking a patent paralegal to work in Washington, D.C. or Denver, CO.
Essential Duties/Responsibilities:
Supports patent attorneys in docket and all phases of patent prosecution practice management
Maintains, organizes, and reviews documents and files
Creates and regularly maintains spreadsheets, status and intellectual property portfolio charts, and/or graphics
Manages and performs a range of duties related to an internal electronic file system
Generates templates for patent filings, including applications, responses to Office Actions and other correspondence related to the USPTO, PCT, and foreign associates
Performs tasks associated with the preparation and prosecution of patent applications
Coordinates domestic and international filings with the USPTO and foreign law offices and/or other foreign entities
Monitors deadlines for various domestic and foreign patent activities, handling routine activities in connection with the maintenance and protection of domestic and foreign patents
Performs electronic filings at the USPTO
Tracks and files Information Disclosure Statements with the USPTO across domestic patent families
Reviews formalities of filed patent documents to ensure proper form, including Filing Receipts, Declarations, Recordings, Information Disclosure Statements, allowed patents ready to issue, etc.)
Prepares reports and summaries for attorneys and clients
Reviews and decides on appropriate action to be taken on correspondence received from foreign associates
Researches and compiles information pertaining to national and international patent rights including searches of USPTO records, patent databases and general patent research
Manages new client intake and opening of matters
Assists in developing and maintaining client relations, including business development activities, marketing, presentations and meetings
Acts as liaison between attorneys, foreign counsel, and clients
Keeps abreast of current patent rules and procedures
Monitors developments/trends in legal terminology and patent law (e.g., USPTO policy or fee schedule changes) via regular monitoring of legal publications
Maintains proficiency in required firm and external programs and databases, including Microsoft Office, Adobe Acrobat, iManage, USPTO products, Intapp, docketing software, billing software, etc.
Cohesively works with and occasionally trains other patent personnel, including intellectual property specialists and legal assistants
Performs other functions as assigned
Apply online at:
https://www.hollandhart.com/paralegals
Application Process: Please apply directly online and be prepared to submit a resume and cover letter. You may address your cover letter and/or direct application questions to Lydia Miller, Recruiting Coordinator LFMiller@hollandhart.com. No phone calls or unsolicited resumes from search firms, please. Search firm inquiries may be directed to Lisa Liss LVLiss@hollandhart.com.
Additional Info
Employer Type: Law Firm
Job Location: Multiple Locations