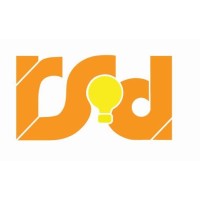 Reichel Stohry Dean LLP, a 4-attorney firm with partners in Indianapolis, IN and Austin, TX, is seeking experienced intellectual property attorneys who have at least 4 years of solid trademark and/or patent experience to join the firm's fast-growing patent prosecution, trademark prosecution, and intellectual property litigation practices. While the ideal candidate would have experience in all facets of the intellectual property practice, we are open to candidates whose practices are focused on: (a) mostly patent prosecution; (b) both patent and trademark prosecution; or (c) both trademark prosecution and intellectual property litigation.
Our firm has a unique business model, as we support flexible work schedules and remote working arrangements. Our focus is on providing high quality work and timely responses to our clients, and supporting each attorney so they can develop a practice that is fulfilling and tailored to their particular skills and interests.
We have a proven business model for developing work that can enable an experienced and motivated candidate to build both the firm's practice and their own book of business. This is a great opportunity for a candidate who has a modest book of business and/or business development experience but would like to take their client base to the next level. At the same time, we are seeking experienced attorneys who can assist with work on projects for our existing and ever-expanding client base.
This position is ideal for an attorney who prides themselves on providing excellent work quality and client service in a timely manner. A proven track record in the intellectual property space is a must, as are excellent interpersonal skills and the demonstrated ability to interface with clients.
Candidates must be located in or near Indianapolis or Austin and must be licensed and in good standing in at least one U.S. state.
Competitive salary to be offered based upon the experience of the candidate.
Apply via email to:
mark@rsindy.com
Please include a resume with your submission.
Additional Info
Employer Type: Law Firm
Job Location: Indianapolis, IN and Austin, TX