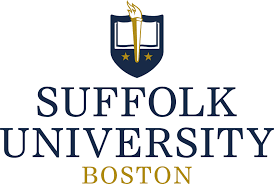 Suffolk University Law School's nationally ranked Clinical Programs seeks to hire a tenured or tenure-track Clinical Professor to lead our Intellectual Property and Entrepreneurship Clinic (IPEC).
The person will direct IPEC, a full-year in-house clinic in which law students represent clients in a range of IP and entrepreneurship matters. Suffolk's Clinical Programs have been ranked among the top 20 such programs in U.S. News & World Report for more than a decade. Our Clinical Professors have full tenure and are wholly integrated into our faculty, including having equity in terms of faculty rights, perquisites, and responsibilities. IPEC is also integrated into Suffolk's recently launched Intellectual Property Center and its nationally ranked Intellectual Property Concentration.
We seek candidates with a commitment to excellence in teaching, scholarship, and service. Candidates must have at least five years of relevant legal practice experience in one or more areas of intellectual property, including patent, trademark, and/or copyright practice. Applicants must also be admitted or eligible for admission to the Massachusetts bar within a year of the start of the appointment. Prior experience in clinical education or a demonstrated passion for teaching or mentoring is also required. A record of scholarship or a demonstrated interest in producing scholarship, as well as an intellectual engagement with the subject matter is required. Experience working with diverse communities, clients, and other stakeholders is strongly preferred.
To view the complete position description and apply, please visit Suffolk University's hiring website - https://jobs.jobvite.com/suffolkuniversity/job/o59Jnfw4.
Applicants will need to submit a cover letter, curriculum vitae, research agenda, description of current scholarship (if any), and teaching evaluations (if any).
Additional Info
Employer Type: Education
Job Location: Boston, Massachusetts