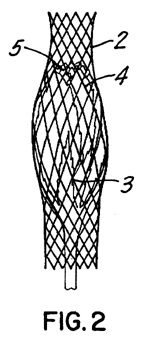 Delaware Valley Floral Group v. Shaw Rose Nets (Fed. Cir. 2010)
Shaw's Patent No. 5,765,305 covers a process for producing larger rose heads by placing an elastic netting around the head during growth. The netting reduces the light and heat felt by the petals and therefore conditions them to continue growing for a longer time before opening. The netting has become ubiquitous. On summary judgment, the district court held the patent invalid under the on-sale bar of 35 U.S.C. § 102(b).
Changing Testimony: In a deposition, Shaw stated that he invented and began selling modified roses in 1994. However, Shaw submitted a declaration to the court indicating that he had misspoken at the deposition and the actual invention date was in 1995. This difference was important because the 1994 sales date was more than one-year before the application filing date. The district court, however, refused allow Shaw to modify his prior statement and instead awarded summary judgment of invalidity based on the admission of the 1994 date. On appeal, the Federal Circuit affirmed – holding that the district court had properly refused to allow Shaw to create a disputed material fact. (FRCP 30(e) provides a 30-day window for reviewing the deposition statements, but Shaw did not challenge his own statements until after that deadline had passed.)
Waiver: The perhaps more interesting issue on appeal involves implicit waiver of argument. During the district court proceedings, the parties never directly argued whether the invention was "ready for patenting" by the 1994 date. Shaw admitted that by then he had "ironed out all the wrinkles" but on appeal argued that even then the process was not ready for patenting. Based on the "subtle" and admittedly indirect discussion of the issue, Federal Circuit held that Shaw had waived his right to appeal on the "ready for patenting" issue.
At oral argument on appeal, when questioned about whether Shaw waived this argument, counsel's response was that the argument was "subtly" raised at oral argument before the district court even though it was not the subject of any heading in its brief, and he did not believe the words "ready for patenting" were used. Oral Argument 6:47-7:24, http://oralarguments.cafc.uscourts.gov/mp3/2009-1357.mp3. We conclude that Shaw failed to contest whether the invention was ready for patenting below and that argument is therefore waived.
Summary Judgment of Invalidity Affirmed