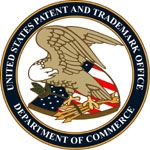 The United States Patent and Trademark Office is seeking Patent Examiners (PE). Yearning for a job that harnesses the power of innovation, yet provides work/life balance? As a Patent Examiner with the United States Patent and Trademark Office, you'll be working with the largest Intellectual Property Rights entity in the nation. You'll be supporting economic growth and positioning America as one of the world's top innovators. You'll conduct research and interact with applicants who are working on inventive modern breakthroughs. You'll have access to alternative, flexible schedules, telework, bonuses and paid overtime. Starting salary range from $69,899 to $90,866 per year, with non-competitive promotion potential to GS-13.
Key Requirements:
• Mechanical, Electrical or Computer Engineering degree (or combination of education & experience) plus one year of patent prosecution experience
• Meet the Basic Qualifications plus additional Specialized Experience
• U.S. Citizen or National.
• Live near, or be willing to relocate or commute to the Detroit, MI area.
• Submit a complete application in USAJobs (keyword: USPTO) and furnish all required documentation.
• Enjoy research and work well autonomously.
Duties:
A patent examiner (PE) reviews patent applications to determine if they comply with Federal law and regulation and scientific principle. A PE scrutinizes patent applications, determines the scope of protection claimed by the inventor, researches relevant technologies, and communicates findings and decisions to patent practitioners and/or inventors.
The PE conducts extensive reviews of a large body of technical information, including detailed drawings as represented in electrical schematic, 3-dimensional mechanical portrayed drawings or chemical manufacturing process diagrams.
The position requires the analytical ability to efficiently digest large volumes of scientific information and to use this in making timely decisions regarding the patentability of an application. The PE reviews patent applications and writes office actions in a production-oriented environment. Almost all of the PE's work is performed using a computer and is visually very demanding.
As a PE, you will independently perform patent examining functions and formulate or recommend appropriate action with respect to:
• Checking applications for technical accuracy and compliance with formal requirements
• Treating disclosure statements and claims of priority
• Analyzing disclosure and claims for compliance with 35 USC 112
• Planning a field of search
• Conducting search
• Formulating rejections under 35 USC 102 and 103 with supporting rationale, or determining how claim(s) distinguish over the prior art
• Determining whether amendment introduces new matter
• Determining whether restriction is proper
• Determining whether claimed invention is operable/useful as disclosed
After preliminary instruction, you will perform patent examining functions and formulate or recommend appropriate action with respect to:
• Evaluating / applying case law as necessary
• Evaluating sufficiency of affidavits / declarations
• Determining whether appropriate line of patentable distinction is maintained between application and/or patents
• Evaluating sufficiency of reissue oath / declaration
Contact:
Want to learn more? Register for a slot at our upcoming Information Sessions & Interview Fair at our Detroit Office on November 9 and 10. http://www.usptocareers.gov/jobfair/.
Additional Info:
Employer Type: Government
Location: Detroit, Michigan