NOHMs Technologies, Inc.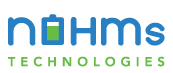 is seeking a Tech Startup IP Director to work in its Lexington, Kentucky, offices.
General Description of Duties:
The IP Manager/Director has significant expertise in drafting and prosecuting patents, and will develop and direct the implementation of intellectual property strategies and policies for NOHMs to enable product sales, and enhance and protect shareholder value. The IP Director is expected to be the authority on intellectual property matters within NOHMs, and will consult with external council and/or services as needed to provide sound legal and strategy advice to the management team. This may involve providing assistance in the preparation of requisite legal documentation, assistance in securing patents for ideas and technologies that NOHMs has developed, undertaking research on new legal requirements around patents, and provision of process support to the organization. This is a management position that will provide important input to overall company strategy.
Major Functions:
1. Enhancing technology portfolio value
A. Develop a comprehensive IP strategy coordinated and aligned with NOHMs' technology investments, business strategies, and competitive position.
B. Secure objectives of IP strategy using available resources and minimal disruption other business activity.
C. Provide timely, competent and professional legal advice and guidance to business leaders regarding technology and intellectual property including patents, trademarks, software, copyrights, mask works, trade secrets.
D. Provide solutions and support for cross-functional teams involving business deals, working with third parties, innovation, and future joint venture, M&A, competitive IP assessment, and IP transactional needs, and other matters involving licensing, litigation, or enforcement.
E. Otherwise contributing as directed by the CEO, the board, or your supervisor.
2. Protecting technology portfolio value
A. Ensure that all IP transactions and activities are performed in a manner that complies with the high level of integrity and personal responsibility required by the corporation as well as all legal and ethical requirements.
B. Develop and implement risk mitigation strategies and policies, including but not limited to:
1. Product clearance studies.
2. Competitive IP assessments.
3. Litigation and pre-litigation activity.
4. Record Retention
C. Determine a budget for all activities and implementing policies and procedures within the limitations of the budget.
D. Provide training, education and counseling activities to support and encourage participation in execution of IP strategies and to ensure compliance with IP policies.
This job description indicates the general nature and level of work expected of the incumbent. It is not designed to cover or contain a comprehensive listing of activities, duties or responsibilities required of the incumbent. Incumbent may be required to perform other related duties.
Experience and Educational Requirements:
• Experience with the battery or chemicals industry is a plus.
• Must have at least 10 years combined technical/legal experience, including (1) patent preparation and prosecution particularly in inventor-facing and strategy-oriented aspects (2) preferably at least 50 personally prepared patent applications; (3) experience as a legal counsel lead for a significant business is a plus; (4) experience with licensing and patent litigation a plus.
• Must be a self-starter and willing to lead.
• Must be able to identify, lead, and support appropriate tasks, strategies and implementations in leveraging our IP Team's efforts for competitive IP business advantage.
• Must have proven successes in communicating complex legal and technical issues in an understandable manner with executives, business and technical leaders, and legal service providers.
• Experience as an inventor of one or more patent applications a plus.
• Proficient in computer software, including, but not limited to, Word, Excel, PowerPoint.
• Team player and good communication skills both verbal and written.
• Full time position to be located in Lexington, KY, or Rochester, NY with up to 20% travel to other business locations and a variety of business partners.
• Must possess a Bachelors degree, or equivalent, in a technology field. Chemical engineering or chemistry is preferred. Candidates with electrical or mechanical experience will be considered on a case-by-case basis.
• Possessing an accredited Juris Doctor (JD) and admitted to practice law in at least one state and to practice patent law before the United States Patent and Trademark Office is a plus.
• Work evenings or weekends during periods of heavy workload or to meet deadlines.
• Sit and use a personal computer for moderate periods of time.
Salary:
Commensurate with experience.
Benefits:
Eligible for full company fringe benefits and stock options.
Contact:
To apply for this position, send a cover letter expressing your interest in the position and highlights of relevant work experience, and your resume or CV to:
E-mail:
info@nohms.com
U.S. Mail:
NOHMs Technologies, Inc. Attn: Human Resources, 95 Brown Road, M/S 1050, Suite 289, Ithaca, NY 14850
Additional Info:
Employer Type: Small Corporation
Job Location: Lexington, Kentucky
NOHMs Technologies is a dynamic and quickly growing lithium ion battery materials development company. Established in 2011, the team is commercializing novel materials and components that will enable disruptive growth in future military, consumer, automotive and grid storage markets. NOHMs Technologies is licensing core materials patents from Cornell University, and is actively building its own IP portfolio for battery electrode and electrolyte materials, and manufacturing technology for these materials. Our technology enables high-energy, long-life performance, and better safety than state of art lithium-ion batteries. NOHMs is currently establishing and staffing key product and manufacturing development positions to enable 2014 initial market entry.