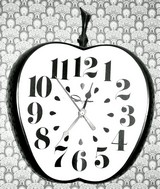 Midnight Filing: The USPTO continues to changes its rules and regulations to favor electronic filing. Now, users of the electronic filing system (EFS) get a last minute bonus: Correspondence submitted via EFS-WEB will now be considered timely if submitted on the due date. (The old rule required it to be received at the PTO on the due date).
You should be cautious and retain your USPTO E-filing acknowledgment. Filings should be immediately available for review on Private PAIR.
Finally if EFS-WEB is not working, the practitioner should be ready with an alternative method of filing such as fax or snail mail.
National Stage Evidence: The PTO has also given notice that the EFS-WEB acknowledgment receipt will be sufficient to show that correspondence submitted in a national stage application was actually received by the Office.
Link: Read the USPTO Notice