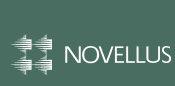 Novellus Systems
designs, builds, and services manufacturing equipment that is used in the production of semiconductor devices, or chips. We are the backbone of the tech revolution. As one of the top ten global semiconductor equipment companies in the world, our systems are essential to producing fast, complex, powerful, and cost-effective chips used in the latest cell phones, computers, MP3 players and HDTVs. [
Apply Online
]
Description: Directs outside counsel in connection with the Patent prosecution and maintenance processes. Identifies opportunities to strengthen and realign patent Novellus applications and patents with technology shift and anticipated industry trends. Educates Novellus inventors in ways to increase the quantity, quality and strategic focus of invention disclosures. Coordinates with inventors and patent attorneys during the preparation of new patent applications. Attends design reviews, brainstorming sessions and other Business Unit gatherings in order to capture IP and protect the business' technology roadmap. Also serves as a resource on IP coverage, prior art and other relevant IP-related information, as well as reviews and analyzes the competitive IP landscape for key Business Unit technologies and supports the company's patent litigation process.
Knowledge: A broad knowledge and scientific understanding of Novellus' products, competitors and customers.
Experience: Typically requires a minimum of 8 years experience in the semiconductor equipment industry. M.S., Ph.d. or equivalent advanced degree in a semiconductor-related discipline preferred. Patent legal experience or a willingness to commit to at least 40 hours of Company-paid training. Patent agent (USPTO) desired.
Novellus Systems, Inc. is an Equal Opportunity Employer.
FOR IMMEDIATE CONSIDERATION, PLEASE APPLY ON-LINE: http://appclix.postmasterlx.com/track.html?pid=402881bd14f893560114fba413ae0c5a&source=patentlyo
PLEASE ONLY APPLY VIA THE LINK ABOVE