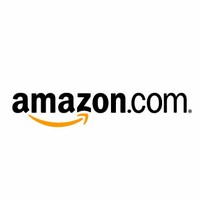 At Amazon, we're not just looking for people who want to be part of a business. We're searching for people who want to build businesses. We are currently recruiting for a business-minded Corporate Counsel to help lead us into the next phase of Amazon history. If you have a passion for patents coupled with a passion to help grow the world's largest online retail business, this is the place for you. Managing Amazon.com's worldwide patent portfolio, you will engage in direct client counseling, liaising with outside counsel to manage filing, and the prosecuting and maintaining of US and foreign patents, and mentoring junior patent counsel. Responsibilities include working with software development engineers to determine which inventions to patent, handling pre-litigation patent disputes and inquiries, and managing opinion work and patent licensing. 
The ideal candidate will become embedded with the builders of our newest technologies, while helping shape the product as it comes to market. Successful applicants will be able to demonstrate:
• Experience in technology areas including: web services, digital media, search, e-commerce, and business methods patents
• 7+ years of relevant legal experience, including at least 5 years of patent prosecution experience, with a strong understanding of software and internet patents
• Combination of in-house and law firm experience is required
• Additional desired skills include managing open source issues and IP licensing and dispute matters
Every day across the world we develop the ideas, the services and the products that make life easier for tens of millions of customer, and make good things happen faster. From providing Earth's Biggest Selection of products to developing ground breaking software and devices that change entire industries. Amazon is a place of invention and progressive thinking.
Contact:
Apply online by clicking this link: http://us-amazon.icims.com/jobs/110868/job.
Additional Info:
Employer Type: Large Corporation
Job Location: Seattle, Washington