The USPTO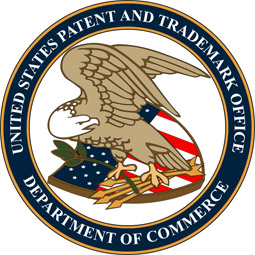 is seeking experienced intellectual property (IP) professionals to fill positions as Patent Examiners. ARE YOU AN IP PROFESSIONAL who can scrutinize patent applications, determine the scope of protection claimed by inventors, research relevant technologies, and communicate findings and decisions to patent practitioners and/or inventors?The USPTO wants you!
The USPTO is hiring experienced IP professionals for Patent Examiner positions. MULTIPLE VACANCIES are available!
We Are Seeking:
• experienced IP professionals for all patent technology centers;
• knowledgeable IP professionals in administrative and legal matters associated with the patents process;
• IP professionals with the ability to communicate effectively orally and in writing.
What's In It for You?
• receive a four (4) week period of formal training in the Patent Training Academy;
• opportunities to use the sum of your valuable IP experience and knowledge to contribute to a strong global economy;
• an attractive and competitive compensation/benefits package.
Key Requirements:
• US Citizenship.
• Transcripts are required.
Required Qualifications:
Successful completion of a full 4-year course of study in an accredited college or university leading to a bachelor's or higher degree that included a major field of study or specific course requirements in one of the following disciplines: Computer Science, Computer Engineering, Electrical Engineering, Pharmacology, Petroleum Engineering, Nuclear Engineering, Materials Engineering, Mechanical Engineering, Biomedical Engineering, Chemical Engineering, Physics, Food Technology and Chemistry.
In addition of the Basic Qualification Requirements, you must have had one year of specialized experience in Patent Prosecution.
Contact:
This position is being advertised at the General Schedule (GS) 11 grade level ($69,899.00 – $90,866.00 USD/year) with promotion potential to the GS 13 grade levels ($95,326.00 – 123,923.00 USD/year). To find out more about this exciting opportunity and the qualifications requirements (specialized experience); please visit our vacancy announcements at: www.USPTOcareers.gov.
Complete details and specific job application requirements are included in the job posting on www.USPTOcareers.gov. To be considered for this position, you must apply online.
Additional Info:
Employer Type: Government
Job Location: Alexandria, Virginia
Work in a place where your intellectual property patent skills and your engineering or scientific degree can help keep American ingenuity on the cutting edge. Every day at the United States Patent and Trademark Office (USPTO), our Patent Examiners witness groundbreaking scientific and technological progress, while playing a major role in granting exclusive rights to inventors.
The USPTO, headquartered in Alexandria, Virginia, provides an enticing work environment supported by flexible work schedules, a casual dress policy, and payment of a transit subsidy. There is a substantial benefits package including enhanced federal government salary rates, vacation and sick leave, performance bonuses, health benefits, and a comprehensive retirement package, not to mention job security.