Allergan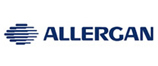 is a global, technology-driven multi-specialty health care company pursuing therapeutic advances to help patients live life to their fullest potential. In making this commitment, we work to develop an unparalleled level of insight into patients' wants and needs - and into the priorities and concerns of the medical specialists who treat them. To this end, we employ more than 50 percent of our work force in either research and development (R&D) or sales, ensuring our efforts are focused on innovation and our customers.
Position mainly focuses on chemical, small molecule and pharmaceutical patent prosecution work, both domestic and international. Position will advise Research and Development and business groups on patent matters. Opinion work includes freedom to operate, patentability and invalidity. Ideal opportunity to work as part of a patent team in Allergan's corporate headquarters.
Requirements:
• PhD or Masters in a pharmaceutical related field with minimum 3 to 5 years patent prosecution experience
• Must have passed the Patent Bar
• Strong verbal and written communication skills
• Attention to detail
EEO/AA M/F/V/D
Contact:
For consideration please apply online using the following link: http://allergan.taleo.net/careersection/usa_external/jobdetail.ftl?lang=en&job=110060&src=PA-10860 (updated).
Additional Info:
Employer Type: Large Corporation
Job Location: Irvine, CA