RIM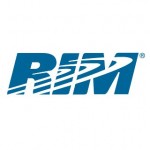 is seeking a lawyer to work within its technology licensing group to focus on open source matters. The position will involve both compliance and strategy based open source matters, and will often require complex technical and legal analysis of the integration of open source technologies with various RIM products. Work will include advising on licensing of technologies for use in RIM products and open source due diligence on M&A transactions. The position will be based in any of Waterloo, Mississauga, Ottawa, or Vancouver in Canada or Redwood City in California.
Skills and Qualifications:
• 5+ years IP licensing experience, including open source licensing experience
• experience managing open source in conjunction with proprietary software development
• in-house experience with open source licensing preferred
• demonstrated ability to generate creative solutions to complex problems taking a pragmatic approach to balancing risks and business interests
• ability to communicate effectively with technical and legal professionals and to clearly and concisely communicate issues to executives
• a demonstrated ability to work efficiently, meet demanding deadlines and balance multiple tasks in a fast-paced environment
• undergraduate degree in computer science or electrical engineering or equivalent experience preferred
• experience with C, C++, and Java preferred
Contact:
Apply online at: http://www.rim.com.
Additional Info:
Employer Type: Large Corporation
Job Location: Waterloo, Mississauga, Ottawa, Vancouver Canada or Redwood City in California