Oblon Spivak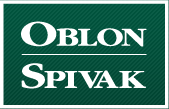 is home to the leading post grant patent practice group in the country. The firm is currently seeking experienced associates to join its rapidly expanding post grant practice.
Interested applicants must have 3-7 years experience prosecuting/litigating high value patents, be registered with a state bar and the USPTO, and have a technical background in the electrical or mechanical arts.
Duties to include client counseling, conducting oral proceedings at the BPAI/PTAB, and preparing and prosecuting reexamination proceedings (including the new post grant proceedings of the America Invents Act). Must be team oriented and accustomed to a demanding, high stakes work environment.
Contact:
Apply by contacting Cindy Jackson at: cjackson@oblon.com.
Additional Info:
Employer Type: Law Firm
Job Location: Alexandria, Virginia