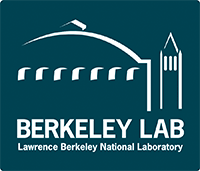 The Technology Transfer and Intellectual Property Management Department is looking for an experienced Patent Attorney to help in its mission to protect and best position intellectual property in the physical sciences for commercialization. In this role you will work with cutting edge science and diverse technologies that can impact the world.
Key Responsibilities:
Working in a highly collaborative environment, you will:
• Prepare and file patent applications. Using the invention disclosure, other documents, and interviews with the inventors, draft patent applications as requested by Licensing associate responsible for the case. Conduct preliminary patent searches, review proposed publications for issues of patentability utilizing knowledge of U.S. and foreign intellectual property laws. Independently establish priorities to accomplish objectives and meet all bar dates. Coordinate and supervise work of external counsel on assigned cases that have been sent out; review associated legal bills for accuracy, reasonableness and compliance with Contract requirements.
• Prosecute patents. Review Office Actions/Examiner Reports from US Patent and Trademark Office and those of other jurisdictions. Assess and analyze complex patentability issues with potentially significant impact to the Laboratory. Independently prepare arguments or claim amendments responsive to the Office Actions/Examiner Reports. Coordinate and supervise such work of outside counsel on assigned cases.
• Perform legal review. Evaluate and analyze complex invention disclosures and interact with scientists/inventors to monitor for developments. Review licenses, options and other agreements as assigned. Evaluate university rights relative to new inventions. Conduct complex patent infringement analyses and evaluate contract provisions. Interacts with Lab Management, outside management, and attorneys on assigned negotiations.
• Provide collegial advice and review to fellow patent practitioners, and participate in process improvement activities.
Qualifications:
• Bachelor's or advanced degree in applicable science or engineering field of study (preferably physics, material sciences or related field), as well as a law degree and admission to California state bar with at least 5 years experience as a Patent Agent or Patent Attorney; or an equivalent combination of education and experience.
• Demonstrated proficiency in knowledge of patent preparation, prosecution, and enforcement
• Proven technical proficiency in assigned scientific area.
• Registered to practice before the U.S. Patent and Trademark Office.
• Ability to manage and analyze a number of complex cases that hold a potentially significant impact to the organization.
• Ability to independently review, negotiate and approve legal bills.
• Demonstrated analytical abilities, with demonstrated ability to identify and resolve complex problems.
• Excellent oral and written communication skills, to effectively communicate with all levels of internal and external personnel.
• Strong interpersonal skills and proven ability to manage collaboratively and diplomatically with internal peers and colleagues, administrative support staff, scientists and engineers, senior management, as well as external attorneys with ability to obtain concurrence from key stakeholders.
Contact:
Apply directly online at http://bit.ly/lbl74251Patently-O and follow the on-line instructions to complete the application process.
Berkeley Lab is an Affirmative Action/Equal Employment Opportunity employer committed to the development of a safe and diverse workforce.
Additional Info:
Employer Type: Government
Job Location: Berkeley, California
Lawrence Berkeley National Laboratory addresses the world's most urgent scientific challenges by advancing sustainable energy, protecting human health, creating new materials, and revealing the origin and fate of the universe. Founded in 1931, Berkeley Lab's scientific expertise has been recognized with 13 Nobel prizes. The University of California manages Berkeley Lab for the U.S. Department of Energy's Office of Science. Read about the excellent Total Rewards Program at Berkeley Lab. For more about the TTIPM department, visit www.lbl.gov/Tech-Transfer/