Boston Scientific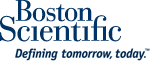 is seeking a Legal Manager to provide management of its corporate patent support group. This position will manage patent specialist and paralegals and oversee the operation and optimization of IP databases. This position will also support the strategic initiatives of the Company's divisional Chief Patent Counsels and their teams.
The corporate patent support group is responsible for the operation of the patent and trademark docket system (Foundation IP or FIP), the interface between in-house and outside counsel for patent prosecution matters, and provides support for the IP databases.
Quality Systems Requirements:
In all actions, demonstrates a primary commitment to patient safety and product quality by maintaining compliance to the Quality Policy and all other documented quality processes and procedures.
For those individuals that supervise others, the following statements are applicable:
• Assures that appropriate resources (personnel, tools, etc.) are maintained in order to assure Quality System compliance and adherence to the BSC Quality Policy.
• Establishes and promotes a work environment that supports the Quality Policy and Quality System.
Key Responsibilities:
• Manage the Patent Prosecution Group, which consists of 1 Specialist and 4 paralegals. The person in this position will guide, coach, direct, and develop direct reports.
• Responsible for the operation of the Company's IP management database – FIP. Together with the specialist and paralegals this position will be responsible for all aspects of FIP including data entry and integrity, development and implementation of processes for FIP operation, payment of maintenance fees, and the development of reports.
• Responsible for the other databases that are used by the IP department. This position will oversee operation of these databases, work to optimize their functionality, and streamline the operation for increased efficiency.
• Responsible for the interaction of FIP and CounselLink (CL) – the Company's Legal invoice management system. This includes the communication between FIP and CL, the classification of expenses within CL, and the integrity of the data.
Qualifications:
• 10+ years experience managing patent prosecution matters.
• Experience managing people.
• Experience with Foundation IP is highly preferred, but would consider candiates with extensive experience with other IP docket/management systems.
• Experience with database software packages (e.g., Sharepoint and Excel).
• BS/BA degree required.
Contact:
Apply by contacting David Federici at: david.federici@bsci.com.
Additional Info:
Employer Type: Large Corporation
Job Location: Natick, Massachusetts