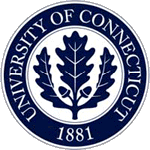 The University of Connecticut School of Law is seeking candidates for the position of Assistant Clinical Professor of Law for its Intellectual Property and Entrepreneurship Law Clinic ("IP Law Clinic" or "Clinic").  This position affords a unique opportunity for a lawyer who enjoys patent law and practice and wishes to share his or her wisdom and experience with students interested in pursuing a career in intellectual property.  It combines in one place the opportunity to practice in what is in effect a boutique intellectual property law firm, train and mentor law students, and engage in the legal representation of start-ups, small businesses and individuals in patent matters before the U.S. Patent & Trademark Office ("USPTO").
Intellectual property is one of the most dynamic areas of law and practice, and many of UConn Law School's most promising students are thus drawn to the IP Law Clinic. This position provides a rare opportunity to be part of an experiential learning process that prepares students for jobs in intellectual property law upon graduation.  The Clinic was one of the six original law school clinics selected nationally to participate in the U.S. Patent and Trademark Office's law student practice program, under which law students are granted limited recognition to practice before that body under faculty supervision.  Thus, for the right candidate, this is an opportunity to be part of an exciting approach to legal education and practice before the USPTO.
The position is at the Law School campus in Hartford and/or Clinic location in East Hartford.  It is a half-time, non-tenured position that is renewable yearly.  Salary will be commensurate with background, qualifications, and experience.
Contact
Please view the job posting at https://academicjobsonline.org/ajo/jobs/4080 for information on qualifications as well as instructions for submitting an application. Potential candidates with questions are encouraged to contact Joseph DeGirolamo, Director of the IP Law Clinic at joseph.degirolamo@uconn.edu or at (860) 728-2110. The University of Connecticut is an EEO/AA employer. All employees are subject to adherence to the State Code of Ethics which may be found at http://www.ct.gov/ethics/site/default.asp.
Additional Info
Employer Type: Education
Job Location: Hartford, Connecticut

The University of Connecticut is committed to building and supporting a multicultural and diverse community of students, faculty and staff. The diversity of students, faculty and staff continues to increase, as does the number of honors students, valedictorians and salutatorians who consistently make UConn their top choice. More than 100 research centers and institutes serve the University's teaching, research, diversity, and outreach missions, leading to UConn's ranking as one of the nation's top research universities. UConn's faculty and staff are the critical link to fostering and expanding our vibrant, multicultural and diverse University community. As an Affirmative Action/Equal Employment Opportunity employer, UConn encourages applications from women, veterans, people with disabilities and members of traditionally underrepresented population.