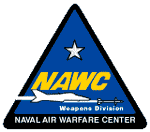 There is a vacancy for a patent attorney to serve as an Assistant or Associate Counsel within the Office of Counsel, Naval Air Warfare Center Weapons Division (NAWCWD). The NAWCWD Office of Counsel has offices at both Point Mugu, California and China Lake, California. The preference is to assign the successful applicant to Point Mugu, California, but assignment to China Lake, California may be considered. NAWCWD is a field activity of the Naval Air Systems Command. NAWCWD is the Navy's premier research, development, test, and evaluation activity for airbased weapons systems, including guided missiles and advanced weapons systems. NAWCWD performs research, development, test, and evaluation (RDT&E), logistics, integration of weapons and avionics on tactical aircraft, and inservice support for guided missiles, free-fall weapons, targets, support equipment, crew systems, electronic warfare, RF communication system technology (which include antennas), and signal processing of images. NAWCWD operates a 1.1 million acre land range (larger than the state of Rhode Island), and a 36,000 square mile sea range off the Southern California coast. For more information about NAWCWD, please visit: http://www.navair.navy.mil/nawcwd.
The candidate selected for this position will provide a range of intellectual property and technology legal services including preparing, drafting, and prosecuting patent and trademark applications; counseling on intellectual property matters; counseling on contract and technology transfer matters; reviewing and negotiating patent licenses; resolving patent and copyright administrative claims; counseling on contract surveillance regarding invention disclosure; and counseling on rights in technical data and computer software. The selected candidate will be expected to travel, including between activities.
This position will be filled under an alternative pay system at the DA-03/04/05/06 level, which is equivalent to the GS-11/12/13/14 grade levels. Requirements for the position include an undergraduate degree in Electrical Engineering, or other education and work experience clearly demonstrating an ability to perform the duties of the position, and particularly as those duties relate to RF communication systems technology and signal processing. Experience in patent preparation and prosecution of RF communication systems technology, signal processing, and software is highly desirable. To be eligible for selection at the DA-03 level, GS-11 equivalent, recent law school graduates must have one year of legal experience, and recent law school graduates with less than one year of legal experience must have superior law student work or activities demonstrated by graduating in the top third of their law school class, work or achievement of significance on an official law school law review or journal, winning a moot court competition, membership on the law school's official moot court team, or membership in the Order of the Coif. To be eligible for selection at the DA-04 level, GS-12 equivalent, the applicant must have at least two years of successful legal practice in intellectual property. To be eligible for selection at the DA-0-05 level, GS-13 equivalent, the applicant must have in excess of two years of successful legal practice in intellectual property. To be eligible for selection at the DA-06-level, GS-14 equivalent, the applicant must have at least three and one half years of successful legal practice as an intellectual property attorney. As the desired grade level rises, concentrated experience in the noted areas of practice and familiarity with Navy processes and procedures become increasingly important. Pay will be set commensurate with the successful applicant's qualifications, funding availability, and the applicable pay setting guidelines.
Applicants will be evaluated on: 1) their patent prosecution knowledge, skills and abilities; (2) their experience or potential for growth in the relevant practice areas; 3) their research, analytical, and writing skills; and 4) their ability to work well with clients and other staff in both team and individual situations. The successful candidate must be a U.S. citizen; have graduated from a law school accredited by the American Bar Association; be an active member in good standing of the bar of the highest court of a State, U.S. Commonwealth, U.S. territory, or the District of Columbia; be admitted to practice before a state or federal court and the United States Patent and Trademark Office; and be eligible to obtain and maintain a Secret security clearance.
If the successful applicant is not currently a member of the Navy Office of General Counsel, processing of the hiring action can only commence after submission of those items identified in the "Instructions for New OGC Attorneys" (see Careers section of www.ogc.navy.mil).
Applicants eligible for Veterans' Preference must specifically claim such eligibility in their cover letter, identify the basis for the claim, and include supporting documentation (e.g., the DD 214, Certificate of Release or Discharge from Active Duty or other supporting documentation) with their submission. Not all veterans are preference eligible. For a summary of time periods, campaigns, and conditions that entitle an applicant to preference eligibility, please visit www.opm.gov/veterans and review the "Vets Info Guide" and the "Vets Guide." There is no formal rating system for applying Veterans' Preference for attorney appointments in the excepted service; however, the Department of the Navy Office of the General Counsel considers veterans' preference eligibility a positive factor in the attorney hiring process. Applicants who do not claim and/or do not provide adequate supporting documentation for Veterans' Preference will not receive the positive factor consideration.
The United States Government does not discriminate in employment on the basis of race, color, religion, sex (including pregnancy or gender identity), national origin, political affiliation, sexual orientation, marital status, disability, genetic information, age, membership in an employee organization, retaliation, parental status, military service, or other non-merit factor.
Reasonable Accommodation Policy Statement: https://help.usajobs.gov/index.php/Reasonable_Accommodation_Policy_Statement
Legal and Regulatory Guidance: https://help.usajobs.gov/index.php/Legal_and_Regulatory_Guidance
Compensation for relocation expenses may be considered, but is not guaranteed.
THE DEPARTMENT OF THE NAVY IS AN EQUAL OPPORTUNITY/REASONABLE ACCOMMODATION EMPLOYER The Department of the Navy is an Equal Opportunity/ Reasonable Accommodation Employer. All hiring and advancement in the Office of the General Counsel is based on merit without regard to race, color, national origin, religion, age, sex, sexual orientation, disability, political affiliation or marital status. The Department of the Navy provides reasonable accommodation to applicants with disabilities where appropriate. Applicants requiring reasonable accommodation for any part of the application and hiring process should inform the individual identified in the personnel notice. Determinations on requests for reasonable accommodation will be made on a case-by-case basis.
VETERANS PREFERENCE IN HIRING Department of the Navy attorney positions are in the excepted service, not the competitive civil service. There is no formal rating system for applying veterans' preference to attorney appointments in the excepted service; however, the Department of the Navy considers veterans' preference eligibility as a positive factor in attorney hiring. If you are eligible for veterans' preference in hiring, you are encouraged to include that information in your application along with the supporting documentation, e.g., DD 214. Not all veterans are eligible for veterans' preference. To find out if you are, you may visit the Veterans' Preference Advisor, operated by the Department of Labor at http://www.dol.gov/elaws/vets/vetpref/vetspref.htm.
Contact
Interested attorneys may contact Ms. Charlene Haley at 760-939-8423.

Applicants should submit an SF-171, OF-612, or resume; two legal writing samples; two most recent performance appraisals (if available); and the names and telephone numbers of at least three references (other than current supervisors) who are familiar with the candidate's legal skills and who may be contacted. Application materials should also include a telephone number and contact name for all previous employers. If a candidate does not wish for OGC to contact their current employer, they should so indicate. Attorneys who have graduated from law school after 2008 must provide a copy of their law school transcripts, including class rank. The application should also state the lowest pay level that the applicant will consider.

Application file size must be under 7MB and shall be submitted electronically to the following address: NAWCWD.OGC.PA-35@myteam.navair.navy.mil with a copy to Charlene.Haley@navy.mil.

This personnel notice will close at 11:59 PM, EST on February 13, 2015 (updated) and applications must be received by that time to be considered.
Additional Info
Employer Type: Government
Job Location: Point Mugu or China Lake, California