Design IP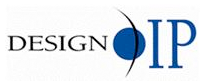 seeks an experienced patent attorney to join our practice who shares our commitment to excellence.
Over the last eleven years, Design IP has built a reputation for excellence and has grown into the premier Lehigh Valley-based IP law practice.  We have a diverse and well-rounded client base.
The position will involve patent preparation and prosecution (in a wide variety of technical disciplines, including the chemical and mechanical arts), trademark preparation and prosecution, intellectual property opinions and agreements, and some intellectual property litigation.
Success factors for this position
Craft utility patent applications, Office Action responses, and patent-related opinions (patentability, infringement, FTO) that meet the demanding quality expectations of sophisticated clients;
Quickly acquire a comfort level with new technologies; and
Accurately and efficiently analyze legal issues, make recommendations, and clearly & concisely communicate your analysis and recommendations in writing.
Although technical skills, such as utility patent claim drafting and Office action analysis are critical to success in this position, there will be opportunities for projects in all aspects of IP law.  For attorneys who wish to do so, our firm also provides an environment that is conducive to developing new business.
Our attorneys choose their own work/life balance.  Our minimum billing expectation is 1500 hours per year.  Base salaries are based on expected billings and bonuses are paid on a percentage basis for all excess billings.  We also offer benefits including retirement, health insurance and disability.
Contact
If you are interested in joining our team, please e-mail a cover letter, resume and writing sample in confidence to recruiting@designip.com. An example of a published patent application for which you drafted the specification and claims, a substantive Office action response, and a legal brief (such as a motion for summary judgment) are preferred as writing samples. Please include in your cover letter an explanation of your interest in our firm and the Lehigh Valley.
Additional Info
Employer Type: Law Firm
Job Location: Allentown, Pennsylvania