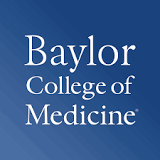 The Baylor College of Medicine Center for Medical Ethics and Health Policy plans to hire two part–time Research Assistants (8 hours per week) to assist with a one-year NIH-funded research project that will assess the impact of recent U.S. Supreme Court jurisprudence on patenting strategies in genomic innovation.  The work can be done remotely and will not require relocation.
Primary duties and responsibilities:
•Analyze prosecution histories and assess the evolution for the scope of patent claims
•Complete 400 hours of analytical work on a part-time basis
Qualifications:
•Must have passed the patent registration exam
•Must be registered to practice before the USPTO by date of hire
•Preferred experience as a patent agent or patent examiner
•Preferred background in genomics
•Capable of multi-tasking effectively, prioritizing complex deliverables, and working independently and collaboratively to meet deadlines
•Candidate should be extremely dependable and detail-oriented with strong organizational skills
Contact

Interested persons should apply by sending the following materials to Christi Guerrini at guerrini@bcm.edu: (1) a cover letter stating interest in the position and detailing relevant experience; (2) contact information for two references; (3) a resume; and (4) a law school transcript, or if the applicant is not a law student or graduate, a transcript from the most recent undergraduate or graduate program attended by the applicant. Applications will be considered on a rolling basis until both positions are filled.
For more information about Baylor College of Medicine and the Center for Medical Ethics and Health Policy, visit our website at www.bcm.edu/ethics
Law students and recent graduates are especially encouraged to apply
Baylor College of Medicine is an Equal Opportunity/Affirmative Action/Equal Access Employer.
Additional Info
Employer Type: Law Firm
Job Location: Houston, Texas