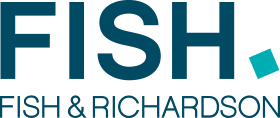 Fish & Richardson, a law firm with a national patent practice, is seeking to hire recent graduates as technology specialists for its Silicon Valley patent practice. Previous experience with patents is not required.
Technology specialists perform patent-related activities including the preparation of patent applications and the handling of subsequent interactions with the U.S. Patent Office. These activities include significant interaction with inventors, clients, and patent examiners and provide exposure to a variety of interesting technologies. Common tasks include meeting with inventors to learn about new ideas, drafting patent application descriptions and figures, and responding to correspondence from the patent office about pending patent applications. At Fish & Richardson, technology specialists take on significant early responsibility, which can increase over time from the practical training they receive.
A BSCS or comparable degree is required, and experience in software development or an advanced degree is a plus.
This position allows for working remotely the majority of the time, and we will consider candidates located within 2 hours driving time of our Silicon Valley office. Occasional travel to the office for training and client meetings will be required.
Contact
To apply, email us at: recruiting@fr.com.
Additional Info
Employer Type: Law Firm
Job Location: Redwood City, California