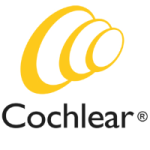 Cochlear Limited is seeking to fill an open patent attorney position based in Sydney and reporting to Cochlear's IP Manager. This is an in-house role at one of Australia's leading technology companies and patent generators. An attorney with 5+ years of law firm experience would be a good candidate.
This patent attorney position will support Cochlear's IP Strategy by acquiring patent rights (e.g., managing outside counsel) (40-50%), managing IP risks (e.g., clearance activities) (40-50%) and providing IP advice and counsel to the business (e.g., third party portfolio analyses) (5-10%). This patent attorney position will develop an in-depth knowledge of Cochlear's world-leading technology and the patent systems we interact with world wide, primarily the US, Europe and China.
Contact
More details and a means for applying to fill the position are available at this link: http://careers.cochlear.com/cw/en/job/603343/patent-attorney.
Additional Info
Employer Type: Large Corporation
Job Location: Sydney, Australia